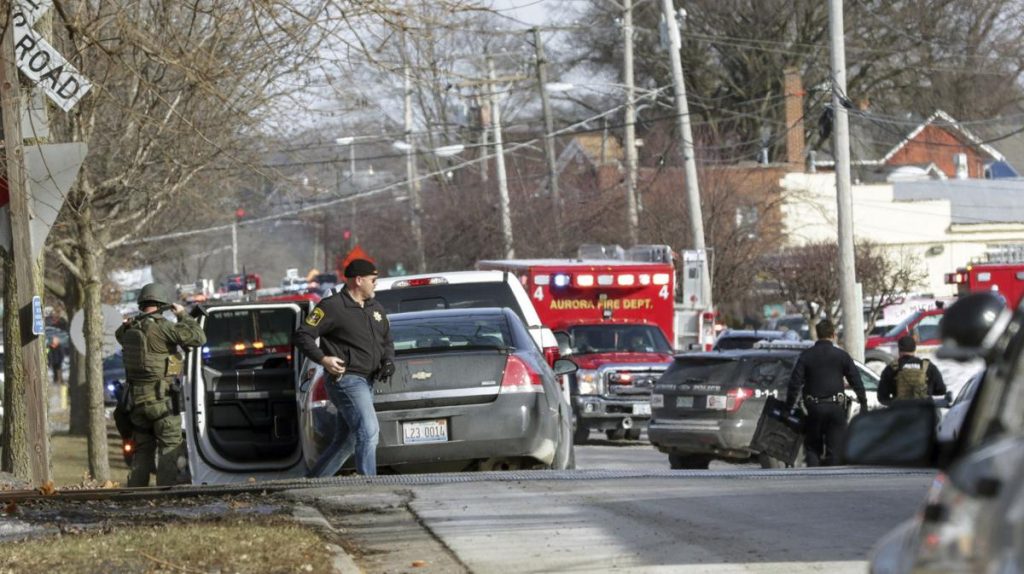 Five dead in Illinois workplace attack
Five people were killed and several others injured when a gunman opened fire at an industrial park in the US state of Illinois, police there say.
The gunman was also killed during an exchange of fire with police officers. Five officers were shot and wounded.
The shooting took place at a manufacturing company in Aurora, a suburb about 40 miles west of Chicago.
Police named the gunman as Gary Martin, 45, an employee at the company who was reportedly sacked prior to the attack.
Officers declined to speculate on a motive, but the Chicago Sun-Times newspaper is reporting that his family says he was "stressed out" by being made redundant.
The incident is said to have taken place at Henry Pratt Company, a firm that makes valves for large water pipes, as reported by BBC.