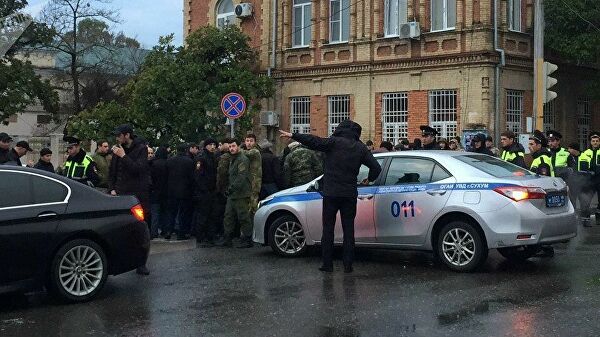 Shooting at Administration of de-facto President of occupied Abkhazia
The shooting was heard in the morning in Sukhumi at the Administration of de-facto President of occupied region of Abkhazia. Russian media reports that representatives of the opposition are trying to intrude in the building.
MPs of the de facto parliament of occupied Abkhazia adopted a draft resolution calling on de-facto Abkhazian President Raul Khajimba to resign from the post of "head of state." 19 "deputies" voted "for", four – "against," one abstained.
Earlier, "parliamentarians" sent to Khajimba all the requirements of the protesters. This was reported to journalists by "deputy" Leonid Chamagua. According to him, Khajimba replied that he was not ready to make such a decision.
On the 9th of January, dozens of demonstrators broke into the authorities' headquarters in Abkhazia and demanded resignation of Raul Khajimba.
The second round of the so-called presidential elections was held in Abkhazia on September 8 last year. According to the de-facto election commission, Raul Khajimba got 47.39% and 46.17% of the population voted for Alkhas Kvitsinia. The opposition does not recognize the results of the elections and calls for its annulment.