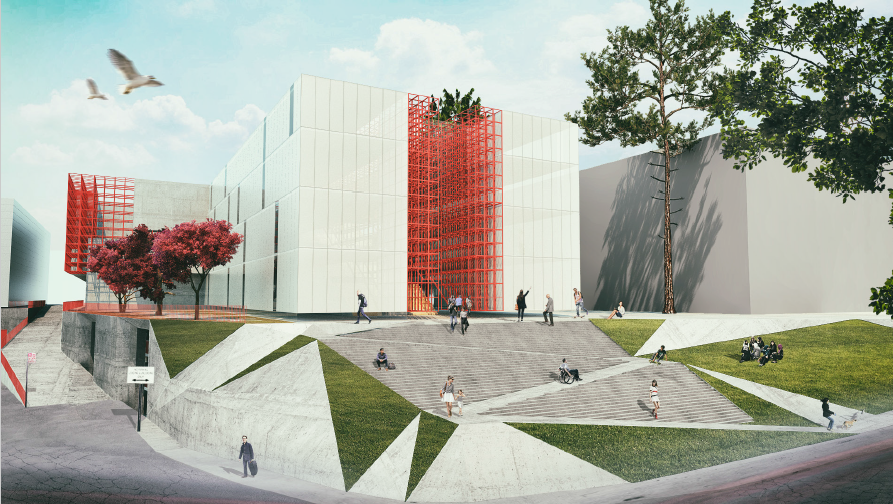 First Channel's new building to be constructed at Politkovskaya Street
The new building of First Channel will be built at Politkovskaya Street in Tbilisi.
The Board of Trustees and the management of the Georgian Public Broadcaster (GPB) appealed to the Ministry of Economy with the request to allocate land for a new building.
In response, the Ministry of Economy offered about two hectares of land at Politkovskaya Street.
Seven out of nine members the Board of Trustees agreed to accept the proposal of the Ministry and two abstained.
Construction works are expected to complete within three years. The architecture design of a building was revealed through the competition on October 13.
The First Channel will use the money received from the alienation of the property on Kostava Street for a new building and technical re-equipment.