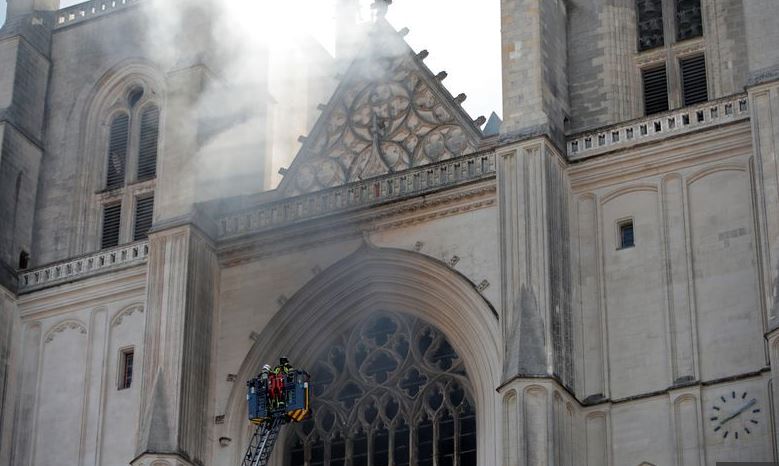 Fire at Nantes Cathedral in France
A fire that broke out at the cathedral in the western French city of Nantes has been contained, firefighters said.
Images from the scene show a substantial fire and smoke billowing from inside the Saint-Pierre-et-Saint-Paul cathedral, which dates from the 15th Century.
The cause of the blaze is not known.
It comes only a year after the devastating fire at the cathedral of Notre-Dame in Paris, one of France's greatest architectural treasures.
However, the local fire service said the damage in Nantes was not on a comparable scale, as reported by BBC.