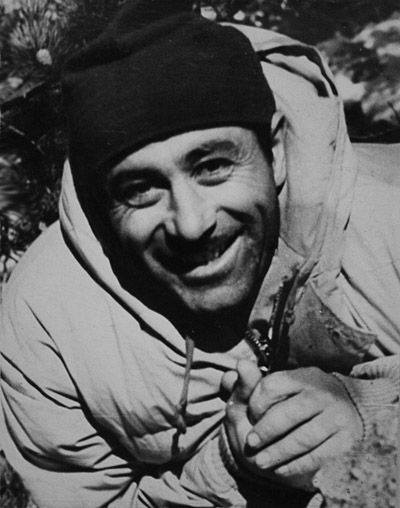 Exhibition dedicated to jubilee of Mikheil Khergiani
Folklore State Center is hosting an exhibition dedicated to the 85th jubilee of Mikheil Khergiani, a famous Georgian Alpinist. Photos as well as paintings and graphic works reflecting the alpinist's life are presented at the exhibition, which will last till November 16.
Khergiani died tragically at the age of 37 when climbing Peak "Su Alto" in Italy in 1969. Mikhail Khergiani became famous in Georgia and abroad by participating in many mountain expeditions and climbing competitions. Khergiani was distinguished by his exquisite rock climbing abilities; he saved many people during mountain rescue missions.