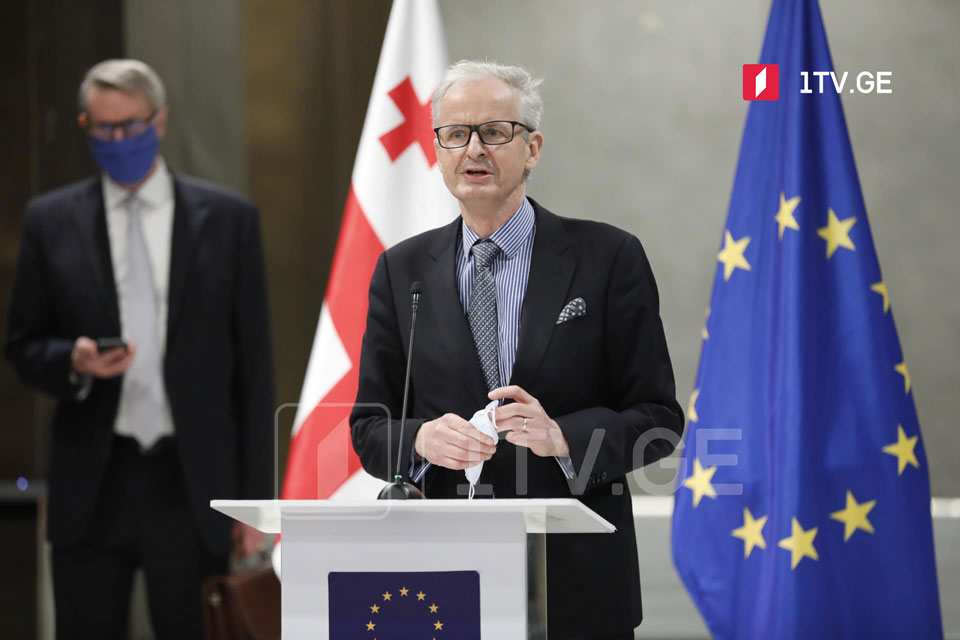 EU mediator publishes proposal made to Georgian political parties
EU mediator Christian Danielsson has published the proposal made today to the Georgian political parties.
"Following nine days of talks with political stakeholders, Christian Danielsson, made a detailed proposal for a way ahead for Georgia, to the representatives of Georgian political parties. This effort follows the relaunching of the political dialogue by President Michel during his visit to Georgia on 1st March", reads the information published by EU Delegation to Georgia.
The proposal is available at the following link.