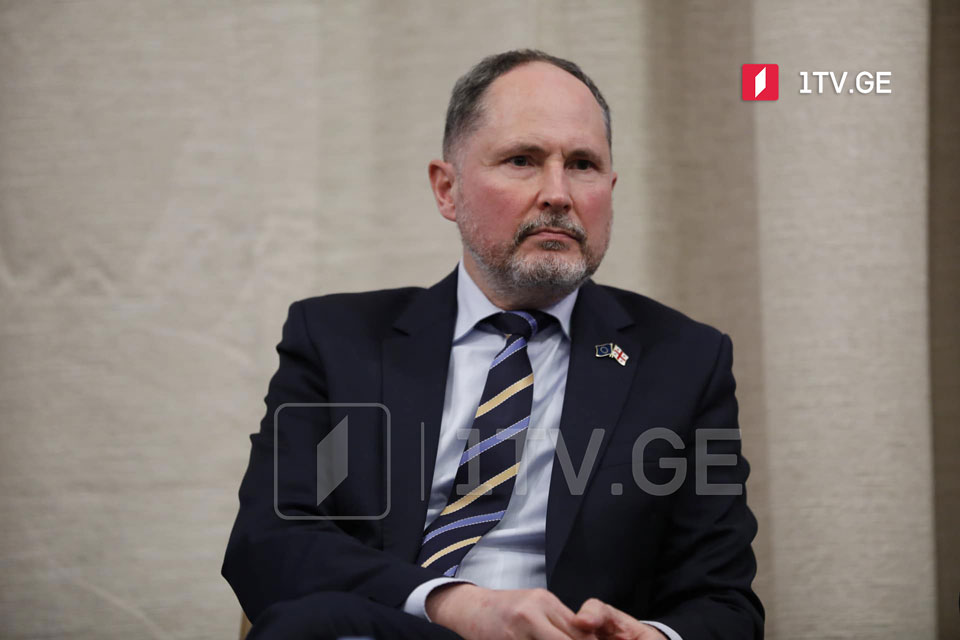 EU Ambassador hopes Georgia to be part of EU's enlargement wave in 2030
Pawel Herczynski, EU Ambassador to Georgia said he hopes that Georgia will be a part of the European Union's "another wave of enlargement" in 2030.
Speaking about the speech of the European Council President Charles Michel, Pawel Herczynski described it as "very important and visionary."
"For the first time, we have a suggestion of a date – 2030, and it means only in seven-year time and this is by European standards compared to the previous wakes of enlargement. This is a suggestion from the President of the European Council for the discussion to start. I think this is a very ambitious target. But I am sure that if Georgia is committed and if there are certain changes, there will be consent from the 27 member states.
What was very important in this speech is that Charles Michel was also referring to the need from us, 27 member states, to be ready for enlargement. So, it is very good that the discussion is starting. We need to be ready for the absorption of new member states, so, it is not only homework for candidate countries including Georgia, it is also our internal homework on the part of the European Union to make sure that in  2030, around that date, we can have another wave of enlargement and I sincerely hope that Georgia will be a part of it," he said.
The European Union must be ready to admit new member states by 2030, European Council President Charles Michel told a forum in the Slovenian lake resort of Bled on August 28. "We will take a stand on the opening of negotiations with Ukraine and Moldova, and I also expect Bosnia and Herzegovina and Georgia to be back on the table," Michel said.