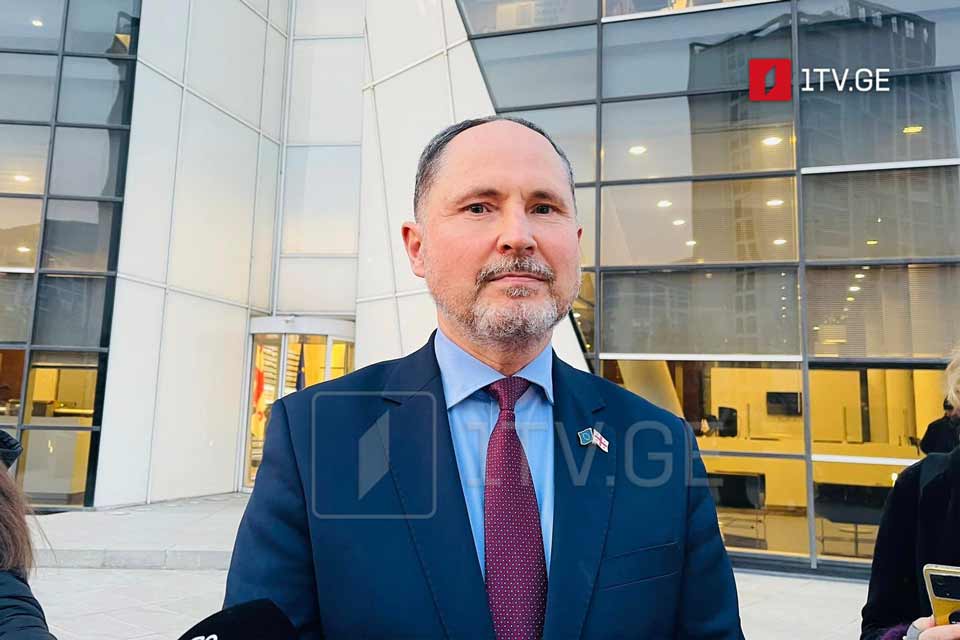 EU Ambassador called President's speech powerful, centred on EU aspiration
EU Ambassador to Georgia, Pawel Herczynski, described President's speech to the parliament as powerful and emotional, focused on Georgia's desire to join the EU.
The Ambassador expressed hope that Georgia will succeed on its path to the EU.
"I listened personally to the speech of the President of Georgia, Salome Zourabichvili. This was a very powerful, emotional speech centred on the Georgian aspiration to become a member of the European Union. I agree with the President of Georgia that this country is at a crossroads and important decisions are being made.
I sincerely hope that Georgia will advance on its pass toward EU membership. But, as the President mentioned, for this, we need everyone on board, we need a national consensus. We need all political forces to join forces and work together in an inclusive and constructive way to implement 12 priorities. There is still time to do it.
As I have said repeatedly, the European Commission will assess the progress in October and then the 27 EU members will collectively decide on the future steps by the end of the year.
I welcomed the President's intention to be involved and be a part of this effort. Everyone needs to be involved – the government, the opposition, the civil society, and the EU will of course be supporting these efforts in any way we can to increase the chances of 27 member states taking a positive decision by the end of this year," he said.
Ambassador underscored the importance of the participation of the ruling party and the opposition in implementing the EC's 12 points so that the process is inclusive and constructive.