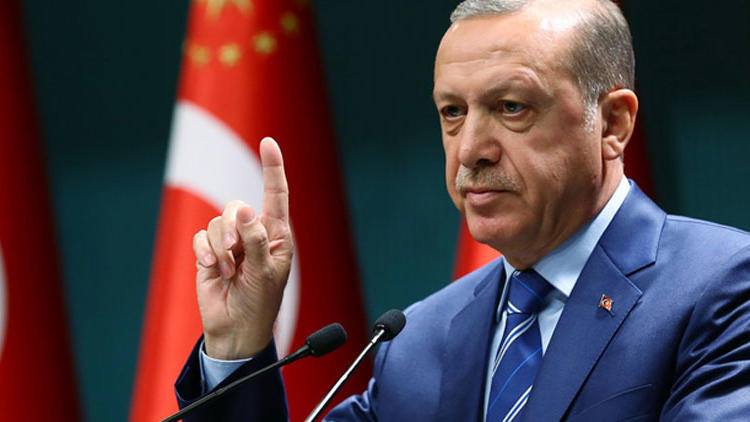 Erdoğan rejects Trump's demand for ceasefire
President of Turkey Recep Tayyip Erdoğan said late Tuesday that he rejected a demand by his U.S. counterpart Donald Trump regarding Turkey's ongoing anti-terror operation in northern Syria.
"Mr. President demanded that we declare a ceasefire. We never will," he said, reiterating that Turkey ruled out any negotiations with terrorists. "No ceasefire is possible in Syria until the People's Protection Units (YPG) evacuates the border area," he said, adding: "I told him that Turkey will not negotiate with terrorists."
Erdoğan said the aim of Operation Peace Spring was for the YPG to move beyond 32 km (20 miles) into Syria, as Daily Sabah reports.
President of Turkey Recep Tayyip Erdogan vowed Turkey will press ahead with its offensive despite widespread international criticism of the operation in Syria.
US Vice President Mike Pence and Secretary of State Mike Pompeo will travel to Ankara on Wednesday to press Turkey to halt its offensive, the White House said in a statement.
Pence will meet with Erdogan during the visit. "Vice President Pence will reiterate President Trump's commitment to maintain punishing economic sanctions on Turkey until a resolution is reached," the statement said.
Heavy fighting continues as Turkey presses ahead with its military operation against Kurdish fighters in northeast Syria, now in its seventh day, as reported by Al-Jazeera.
President Recep Tayyip Erdogan says the offensive aims to remove the Kurdish-led forces from the border area and create a "safe zone" to which millions of Syrian refugees can be returned.