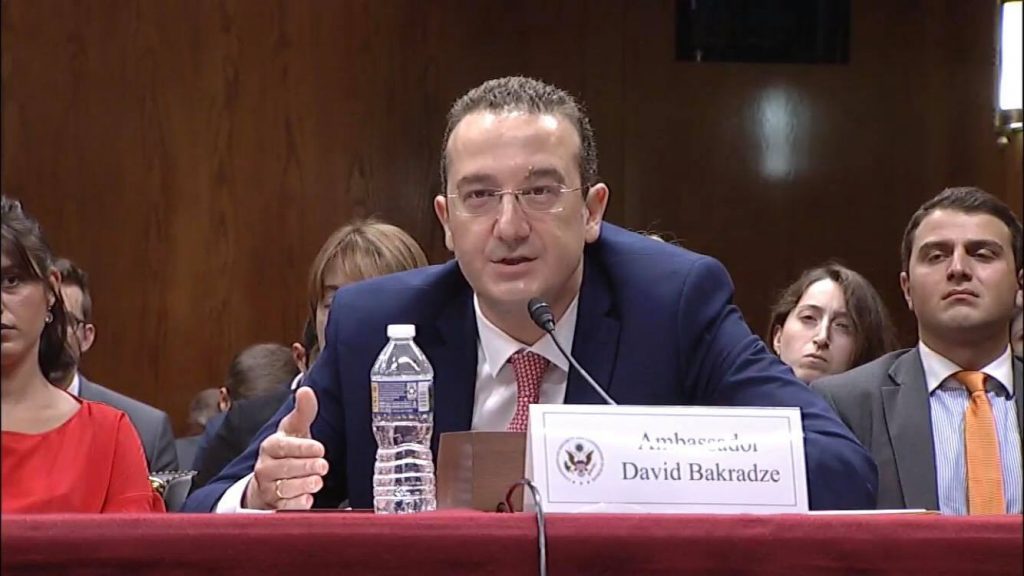 Davit Bakradze – Georgia-US relations have never been so tight
On July 17, hearing on topic "Occupation of Georgia by Russia and Violation of International Order" was held at the Commission on Security and Cooperation in Europe (CSCE), also known as the U.S. Helsinki Commission of US Congress.
Davit Bakradze, Georgian Ambassador to US, Researcher of Heritage Foundation Luke Coffey and Executive Vice President of the Atlantic Council Damon Wilson delivered speeches.
According to Georgian Foreign Ministry, Bakradze talked about the current situation across the occupied territories and violation of human rights of locals residing in adjacent to the invaded regions. He also focused on importance of involvement of the international community in resolution of the conflict through peaceful means.
"Georgia-US bilateral relations have never been so tight. We believe that will manage to establish long-term peace and security in Georgia through hard and diligent work. International community should not close eyes on Russia's aggression," Bakradze stated.
Georgian Ambassador to US also said that the Georgian government expected imposition of sanctions against persons included in the so-called Otkhozoria-Tatunashvili list from Georgia's partners.