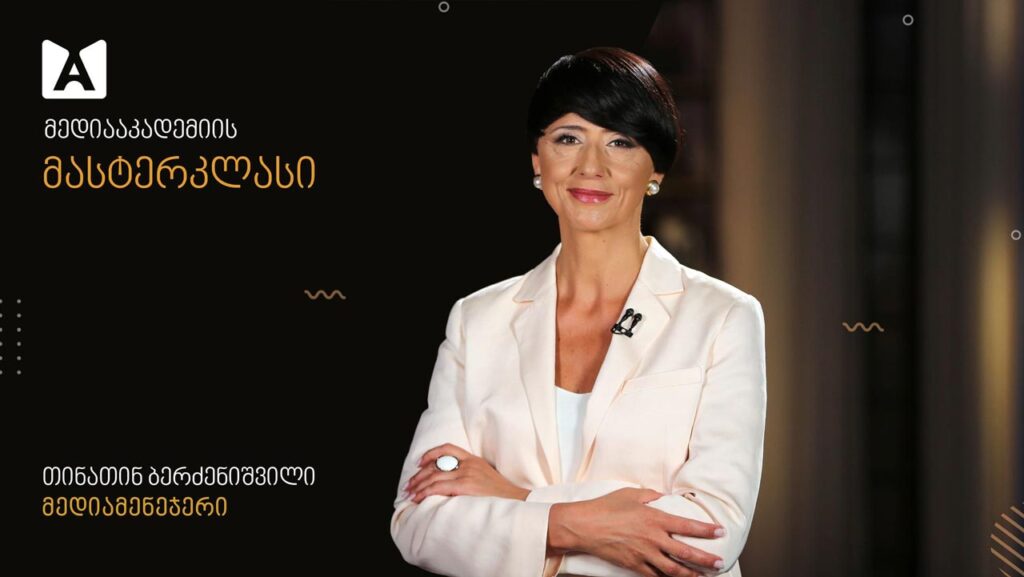 ComCom Media Academy launches GPB Dir/Gen's master classes
Another series of online lectures, authored by Tinatin Berdzenishvili, Media Manager and Director General of the Georgian Public Broadcaster (GPB), has expanded the Master Classes of the Media Academy of the National Communications Commission (ComCom).
According to ComCom, the master class that comprises five online lectures is available to anyone interested in organizational management on the Media Academy's YouTube channel for free.
The author, GPB Director General Tinatin Berdzenishvili, examines in detail the basic principles of modern management, the organizational management challenges that managers face, the importance of establishing a mission and a vision, organizational structure and management vertical, and shares experience and recommendations for success in her lectures.
The ComCom Master Classes include a series of tutorials by ten authors, Tinatin Berdzenishvili among them. Those tutors are journalist Eka Beridze, dramatism Basa Janikashvili, journalist Tamta Sanikidze, photojournalist David Mdzinarishvili, videographer David Chkhikkvishvili, producer Giorgi Khaburzania, journalist Maka Antidze, TV presenter Nikoloz Tsulukidze and BBC quality manager Natia Abramia.
Over the past two years, ComCom Media Academy has held online master classes to allow learners interested in journalism to master from experts everything a professional journalist needs to know to produce a quality media product. Since its beginning, the master class's online lectures have gotten over two million five hundred thousand views.