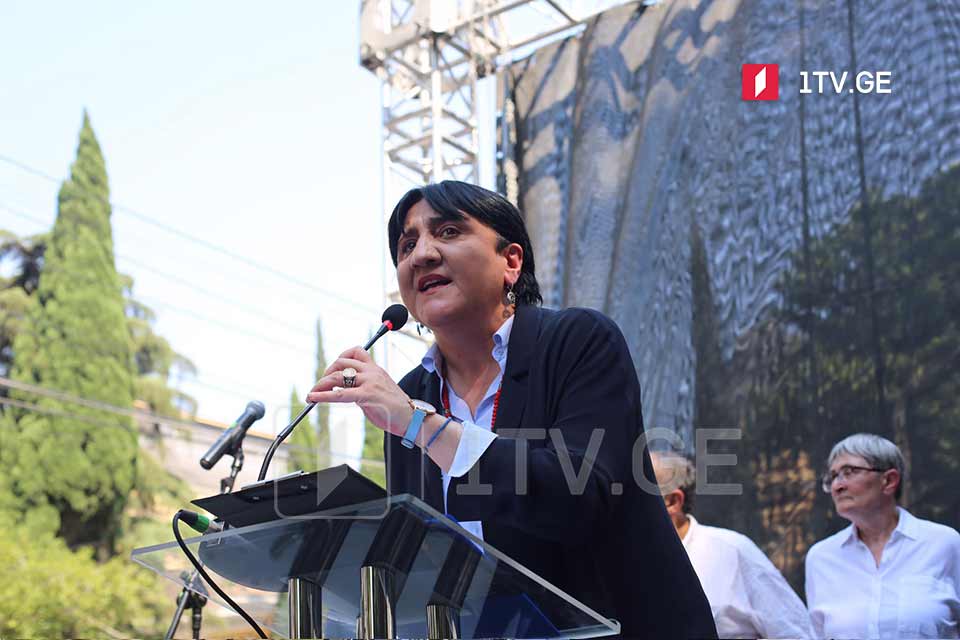 Calumny, attacks on Church should halt, says Alliance of Patriots
Today, the opposition Alliance of Patriots of Georgia party held a rally in downtown Tbilisi over "recent calumny and attacks on the Church."
The party members also claim that LGBT propaganda should stop in the country and Georgian Public Defender Nino Lomjaria should resign.
The party believes the ruling Georgian Dream party backs Tbilisi Pride Week.
"The United States Agency for International Development, the Embassy, ​​various American organizations, the Biden administration, and the State Department are involved in this attack,"  The party leader Irma Inashvili declared.
Inashvili added that the ruling Georgian Dream party, ex-Georgian President Mikheil Saakashvili and European Georgia party leader Giga Bokeria, as well as opposition or government-minded TV channels and NGOs, are also involved in this process.
"The slanders and attacks must stop on Church, the Patriarch, the clergy, the Patriarchate's schools. These schools should not close, but develop and strengthen. Public Defender Nino Lomjaria, appointed by former US Ambassador Ian Kelly, should resign. The investigation into the defamatory statements and actions of the Public Defender and her deputy, the facts of intimidation and psychological pressure on the children of Ninotsminda boarding school should launch," Inashvili stated.