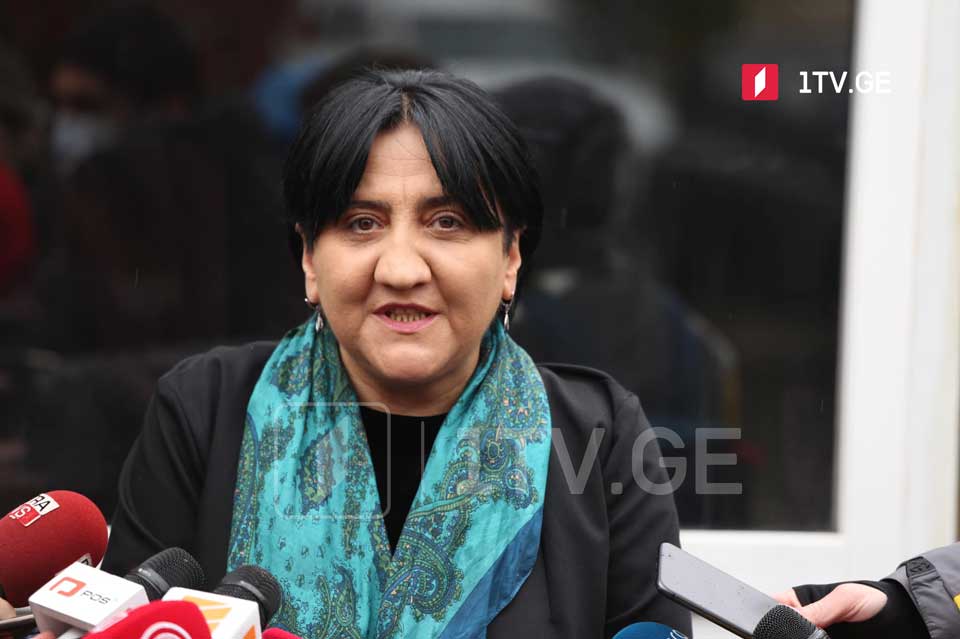 Alliance of Patriots to continue fight for new elections
Irma Inashvili, leader of the Alliance of Patriots opposition party, says her party communicates with the ambassadors on an individual basis.
According to Inashvili, the Alliance of Patriots will participate in the fifth round of talks between the political parties.
"Our party participated in all rounds and was very active. We are looking forward to the fifth round. As far as we know, this round is scheduled for January. We will see if the agreement is reached. No matter whether the political spectrum agrees or not, the Alliance of Patriots will continue to fight for the new elections to be called the country," Inashvili said.
Three members of the Alliance of Patriots requested termination of their mandates, and the parliament approved the request on Monday. More people within the party wish to fill the vacant posts within the parliament. The Alliance of Patriots leader says if any member of the party enters the parliament, they will have to leave the party.