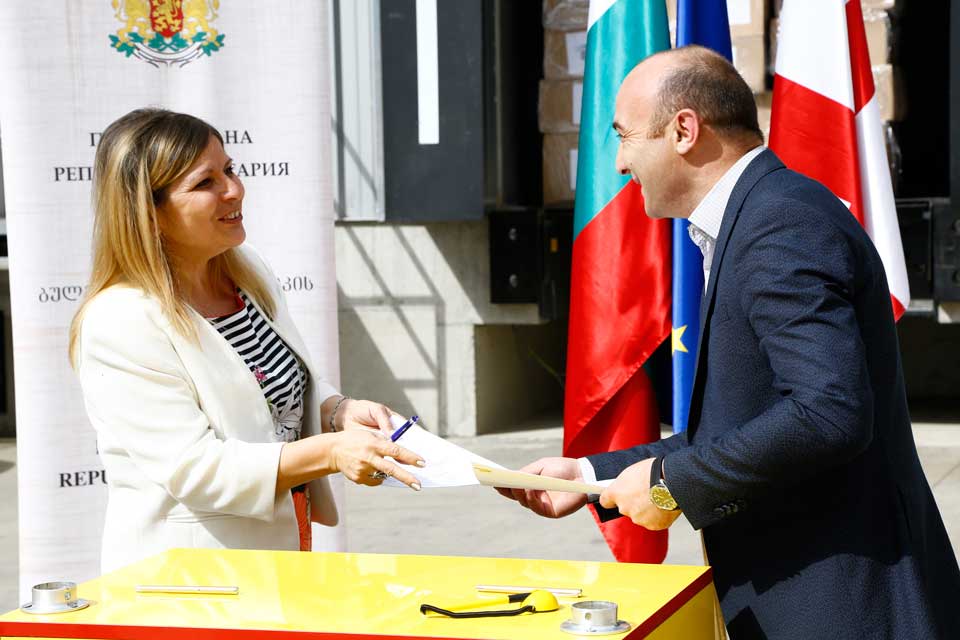 Bulgaria handed over medical equipment to Georgia
The Republic of Bulgaria has provided humanitarian aid to Georgia. Ministry of Health of Georgia released this information.
The Ambassador of Bulgaria to Georgia, Dessislava Ivanova, personally handed over 400 medical overalls, the same number of facial shields and sunglasses to the Georgian Ministry of Displaced Persons, Labor, Health and Social Affairs.
Giorgi Tsotskolauri, Deputy Minister of Health, received humanitarian aid.
According to the Bulgarian diplomat, this is a political as well as a practical step emphasizing the close partnership between the two countries.