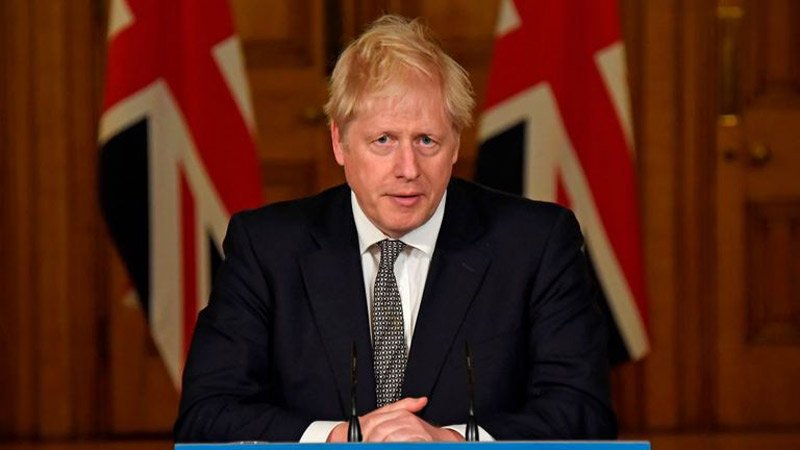 British PM reiterates UK support for Georgia in letter marking 30th anniversary
"On 27 April, the United Kingdom and Georgia will mark 30 years since re-establishing diplomatic relations. I would like to use this opportunity to reiterate the importance that the United Kingdom attaches to the relationship between our two countries," reads the letter sent by the British Prime Minister Boris Johnson to Georgian Prime Minister Irakli Gharibashvili , the Government's Administration reported on Monday.
"It has been remarkable to observe the progress that Georgia has made since restoring independence. In the last 30 years, the United Kingdom and Georgia have worked together to develop an important partnership that spans many areas, including political, commercial, security, defence, educational, and cultural spheres. I am delighted by how the relationship has broadened and flourished, symbolised by our annual Wardrop Strategic Dialogue and a new UK-Georgia Partnership and Cooperation Agreement. We also value our cooperation on regional and global issues, including the environment and climate change.
I am well aware that Vladimir Putin's unprovoked, premeditated and barbaric assault on Ukraine further intensifies the challenges that Georgia has bravely faced over many years. The UK and the international community stand against this naked aggression, and for freedom, democracy, and the sovereignty of nations around the world. Let me also assure you that we remain steadfast in our support for Georgia's sovereignty and territorial integrity and the Euro Atlantic choice of the people of Georgia.
I look forward to the continued development of our partnership in the years ahead," reads the letter.