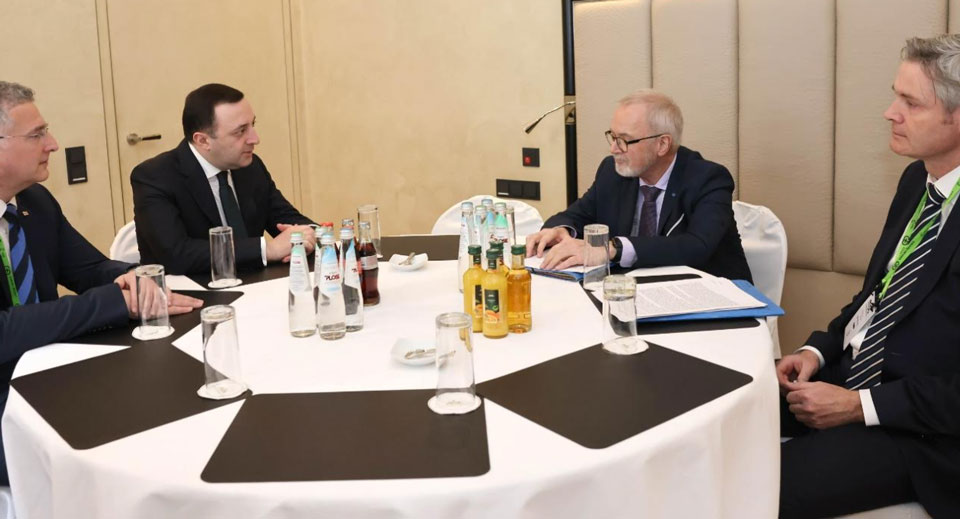 Georgian PM, EIB President discuss ongoing projects in Georgia
Prime Minister Irakli Gharibashvili met the President of the European Investment Bank (EIB) Werner Hoyer in Munich, within the framework of the Munich Security Conference (MSC).
The Prime Minister thanked the President of the EIB for the support provided by the European Investment Bank for the development and promotion of the strategic transport infrastructure of Georgia, which is important for increasing the country's competitiveness and strengthening the transit function.
The parties reviewed the current projects of the Investment Bank in Georgia and discussed the deepening of future cooperation.
The discussion at the meeting also touched on the EIB's participation in the direction of private sector support. During the cooperation with the EIB, support of up to 2.04 billion euros was implemented in the public and private sector in Georgia.