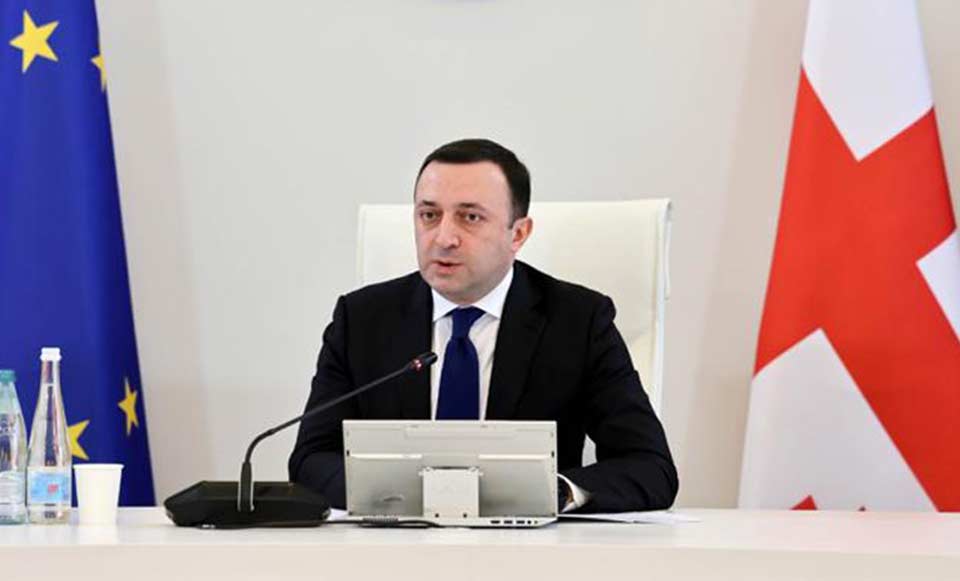 PM calls ex-president good actor
Ex-president Mikheil Saakashvili undergoes medical treatment at a private clinic for more than eight months and the Georgian government ensures his maximal comfort and medication, he enjoys all the privileges that other prisoners lack, Prime Minister Irakli Gharibashvili said in Munich.
The PM was asked about the ex-president's health state at a panel discussion Moving Mountains: Building Security in the South Caucasus held within the framework of the Munich Security Conference (MSC).
Gharibashvili said Mikheil Saakashvili arrived in Georgia 1.5 years ago with the idea to "organize a revolution and mass killings."
"I do not want to speculate about the health of President Saakashvili, who is now in a private hospital. I want the people to know that he arrived in Georgia – he came back to Georgia – two years ago, actually a year and a half ago – on October 1, to be more precise. The idea of his coming back was to make another revolution in Georgia, to organize mass killings and bloodshed. He failed and he ended-up in jail. So, he requested that we transfer him to a private hospital. I do not want to bore the audience with all the details, but since you asked publicly, I have to respond. He has been in a private hospital for more than 8 months and the Georgian Government has been providing the maximum support, maximum comfort and all the privileges that other prisoners are not receiving," he said.
Speaking about the video footage released in the media reflecting Saakashvili's health state, PM Gharibashvili said: "Mr. Saakashvili is a good actor." He added that he was a convict and nobody stood above the law.