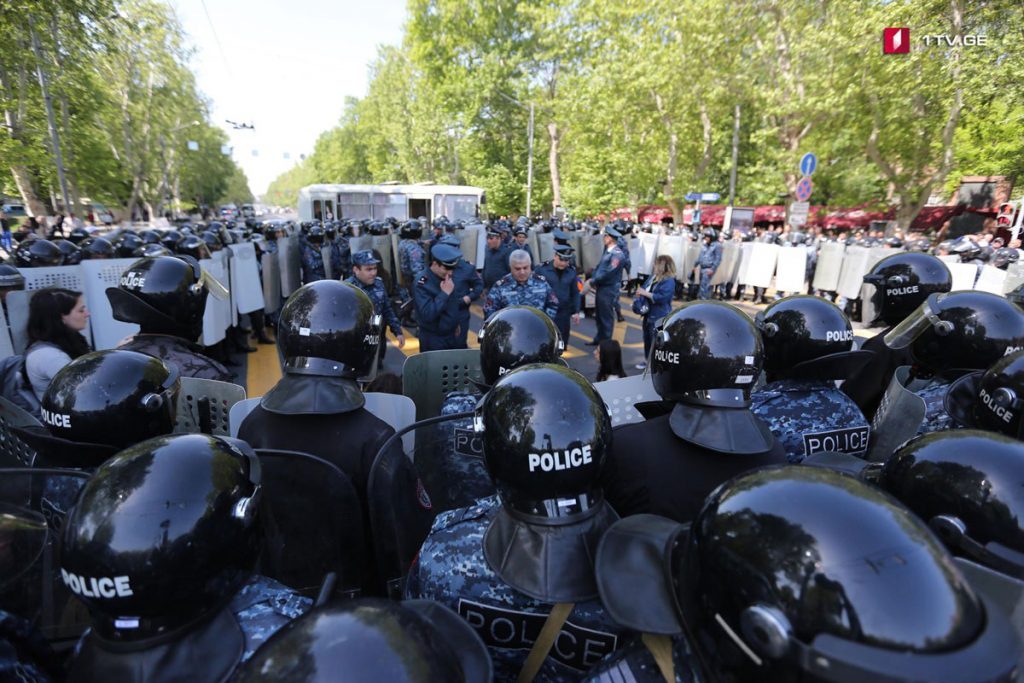 66 protesters detained in Yerevan
Thousands of Armenians marched in the capital on April 18 and police detained dozens of demonstrators seeking to keep up a protest movement following the election of longtime former President Serzh Sarkisian as prime minister.
Police told RFE/RL that 66 protesters were detained as of noon Yerevan time. Opposition leader Nikol Pashinian led a crowd of hundreds to Sarkisian's office on Bahgramian Avenue, a main thoroughfare near parliament, after pledging to expand daily "blockades" of key government buildings.
Police deployed in force in nearby France Square, where they detained a number of protesters and restored traffic. Riot police with shields stood along the street adjacent to the square to ensure uninterrupted traffic.
Protesters later entered the campus of Yerevan State University, where Pashinian called on students to boycott classes and join the protests. Protesters chanted: "Join! Join! Join!"