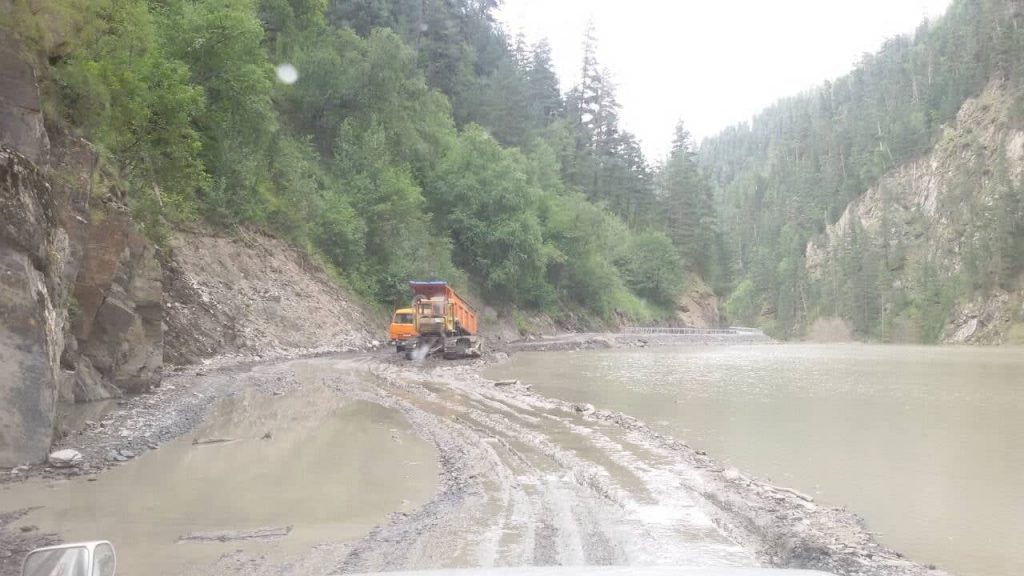 56-km section of Tusheti road flooded
Traffic movement is limited across Pshaveli-Abano-Omalo road in Tusheti region of Georgia.
The water level rose in the artificially created lake and partially flooded the 56-km section of Tusheti road. Traffic movement in the direction of Tusheti has been restricted.
As the representative of the Akhmeta Mayor told the First Channel the meeting with Roads Department representatives will be held tomorrow and works for resolving the problem will be started immediately.