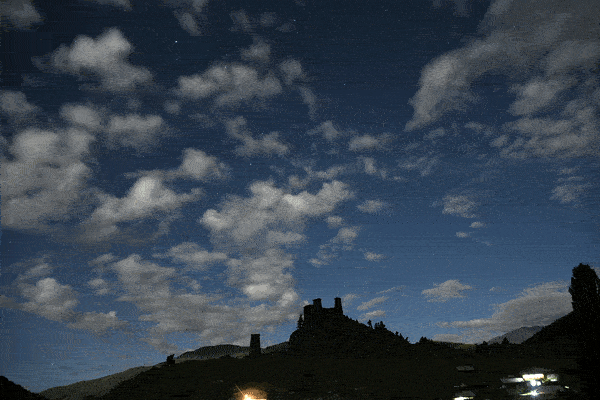 Keselo Fortress in Irakli Gedenidze's camera lens
The photographer of the First Channel of GPB  Irakli Gedenidze photographed this impressive timelapse of Keselo Fortress in the village of Omalo in Tusheti.
Keselo Fortress is located on a rocky hill north of the village of Omalo in Akhmeta Municipality. The Fortress was built in the XVIII century.