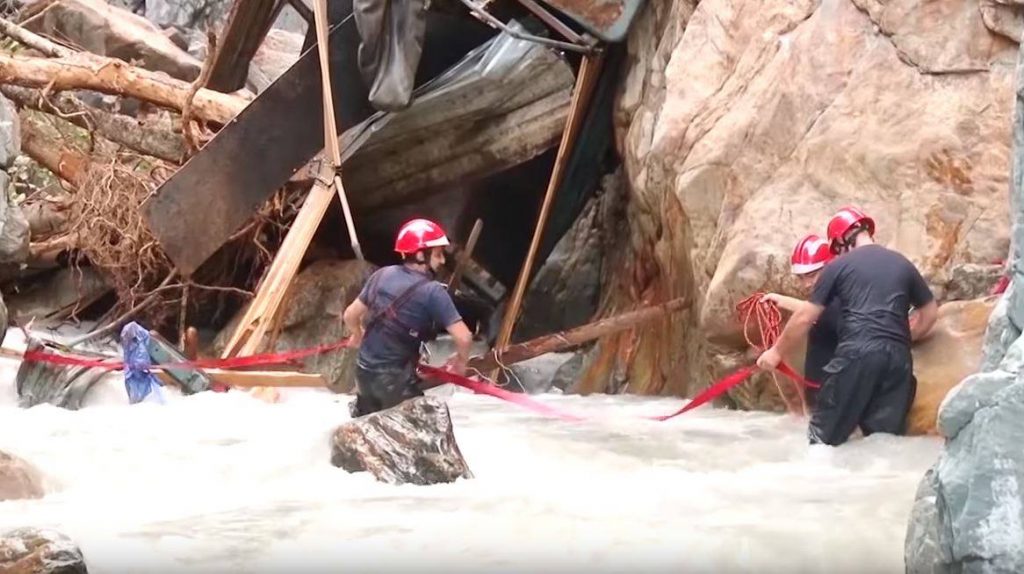 Rescuers found dead body of another person, killed in road accident in Tusheti
Rescuers have found the dead body of another person, killed in the road accident on the road connecting Pshaveli-Omalo. Emergency Situations Service confirms this information.
The rescue operation has been resumed since morning.
Rescue operations in Tusheti have been resumed today morning. The heavy equipment is involved in works.
Yesterday, five people, including one juvenile, died in a road accident in the mountainous Tusheti region of Georgia. "Kamaz" type truck, carrying 12 people, fell into the ravine in Tusheti region. Five people managed to jump out of the vehicle, while others – fell into the ravine. Rescuers saved 3 people.
Rescue operation continues.
According to the MIA, investigation is ongoing under Article 276 part 5 of the Criminal Code of Georgia.