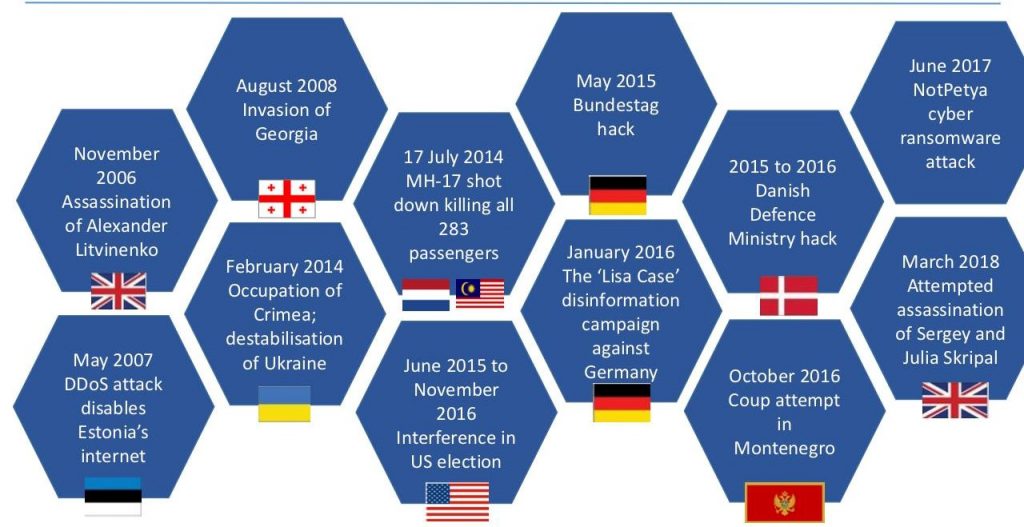 25 countries join US in Expelling Russian Diplomats
The media made public a presentation of 6 slides, shown at a closed briefing at the British Embassy in Moscow, dedicated to the poisoning of Sergei Skripal.
Kommersant reports the presentation was held on March 22 for foreign ambassadors, after which 25 countries, as well as NATO, announced the expulsion of Russian diplomats following Great Britain.
The slides display the chronology of the development of events related to the poisoning of Sergei Skripal, then provides information on the chemical substance Novichok, which, according to London, was used to poison the Skripals. The slides state that London "is without doubt that Russia is responsible" for what happened. "No country bar Russia has combined capability, intent and motive. There is no plausible alternative explanation," – also said in the presentation.
The next slide is entitled A Long Pattern of Russian Malign Activity, which outlines in chronological order: assassination of Litvinenko, invasion of Georgia, hacker attacks, events in Ukraine and the Crimea, interference in US presidential elections.
The presentation ends with the measures adopted by the British government as a result of the abovementioned. Among them is "attribution to the Russian state", "dismantling of the network of Russian intelligence operatives in the UK", "suspension of all planned bilateral contacts", "enhanced border controls", "tackling criminality and corruption", "new legislation" and "other measures to counter hostile state activity".