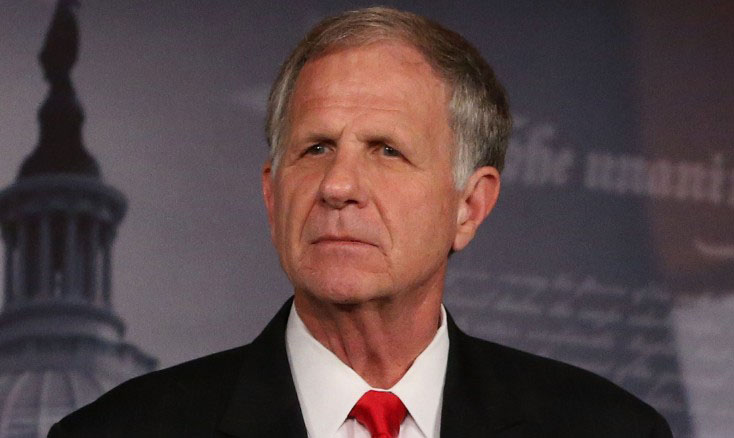 Congressman Ted Poe asks US Trade Representative to sign US-Georgia free trade agreement
US Congressman Ted Poe (Republican-Texas) addressed US Trade Representative Robert Lighthizer with a request to sign US-Georgia free trade agreement.
The Ministry of Foreign Affairs of Georgia released the information about the letter.
"As a strong supporter of our bilateral relationship with the Republic of Georgia, I write you to urge consideration of free trade agreement with our Georgian allies," – the letter reads.
"Georgia is a critical strategic partner that has made remarkable progress over the past two decades in enacting political and economic reforms. In close cooperation with the United States, Georgia plays a key role in ensuring stability in the Caucasus region and supporting American security interests around the world. Lowering trade barriers between our two nations would go a long way towards further strengthen our partnership."
As Congressman argues, the United States and Georgia have already established the foundation of a growing relationship between American and Georgian companies, workers, and consumers to meet its full potential.
In the letter is underlined the importance of Georgia's strategic location, granting access to landlocked Central Asian countries, with a combined market size of 120 million people and a combined economy of $300 billion.
"In 2014, Georgia achieved an Association Agreement with the EU, which enabled a new Deep and Comprehensive Free Trade Area (DCFTA) between the European Union and Georgia. As a result, Georgia recently implemented several important economic reforms, including improvements to tax and regulatory regimes to improve its investment-friendly environment. U.S. business and workers must also be able to take advantage of the improving commercial climate in Georgia through our own bilateral free trade agreement. The benefits of deeper economic integration between our nations are immeasurable because they will provide dividends beyond the free flow of goods, services, and investment. With increased trade comes stability and security that both countries can enjoy. Given the economic and geostrategic importance of the American-Georgian relationship, I strongly encourage you to launch negotiations of a bilateral trade agreement." – is emphasized in the letter.
Noteworthy, in June 2018, 28 U.S. congressmen sent a strong bipartisan supportive letter to the United States Trade Representative, Ambassador Lighthizer, urging to start negotiations with Georgia in order to sign U.S.-Georgia Free Trade Agreement.