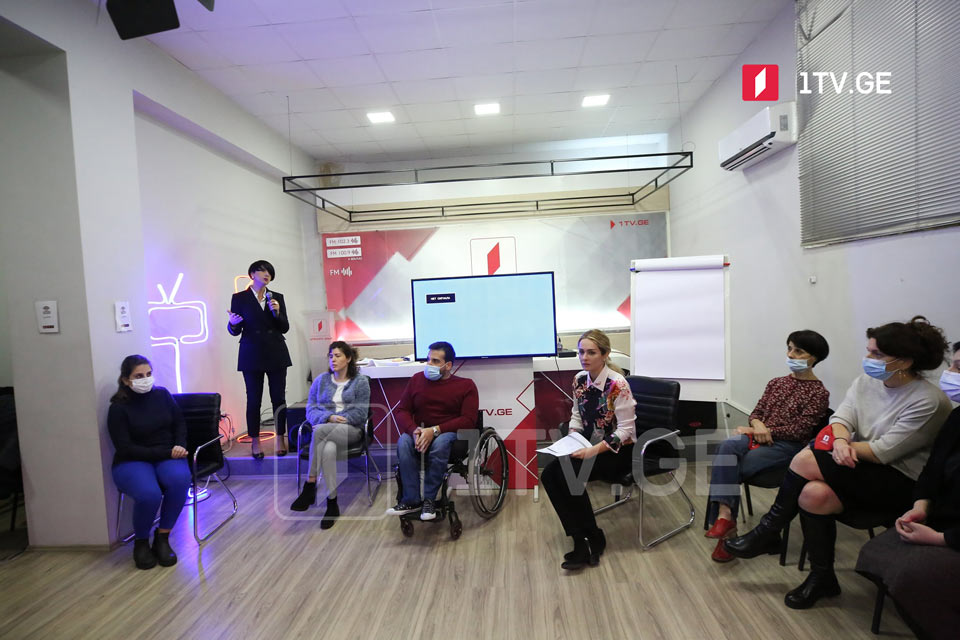 GPB holds training to support people with disabilities
GPB journalists and editors of different platforms (TV, Radio, online) attended the training as part of the Georgian Public Broadcaster (GPB) project aiming to support people with disabilities. Persons with limited physical capabilities are attended today's training.
"We often speak about how important it is for the GPB to integrate persons with disabilities in society, keeping in mind the high responsibility that our organization begets. We have worked on this issue for a long time and have progressed in this direction. However, we thought it was not enough and launched a project, which will serve as a guideline and policy for the GPB and other media outlets if they like. We will work out the guide to report about this community and a thesaurus to address the topic. Often, we commit mistakes in statements and phrases that we think sound sympathetic. We want to eliminate these mistakes," said Tinatin Bedzenishvili, GPB Director General.
According to Tinatin Berdzenishvili, the training held today is part of a series of training that has been ongoing for six months and will continue to finally convert this practical course into the document, guidance to share with the public.
"A media guide is being prepared in support of persons with disabilities. The document will include communication and behavior guidelines for reporting, and will be based on research, professional literature, and best international practice," Berdzenishvili claimed.
After completing the training series, practical examples will be integrated into the guide, and the document will be presented. Following the presentation, additional series of training is planned to plant the document into practice.