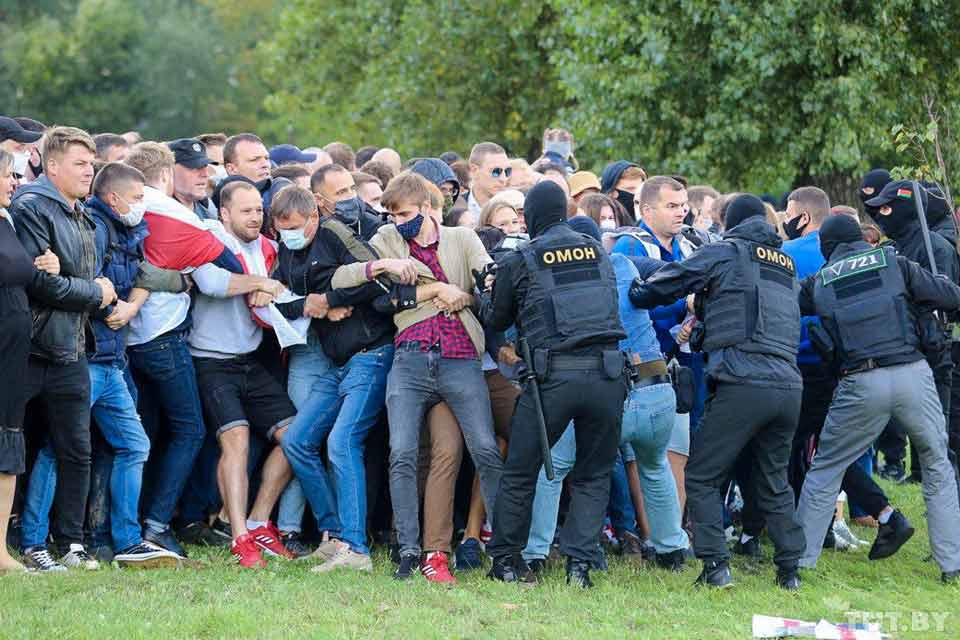 Tens of thousands rallying in Minsk
Tens of thousands of Belarus protesters are holding a protest rally in the centre of Minsk, foreign media outlets report.
The protesters demand the re-run of the elections and the punishment of law enforcers accused of violence against peaceful protesters.
Local media says police apprehended 250 people for violating the Law on Manifestations and Assemblies.
In addition to Minsk, protest rallies are being held in other Belarusian cities, including Vitebsk, Brest and Grodno.
The protest rally has started on August 9 after President Alexander Lukashenko won more than 80% of the vote.