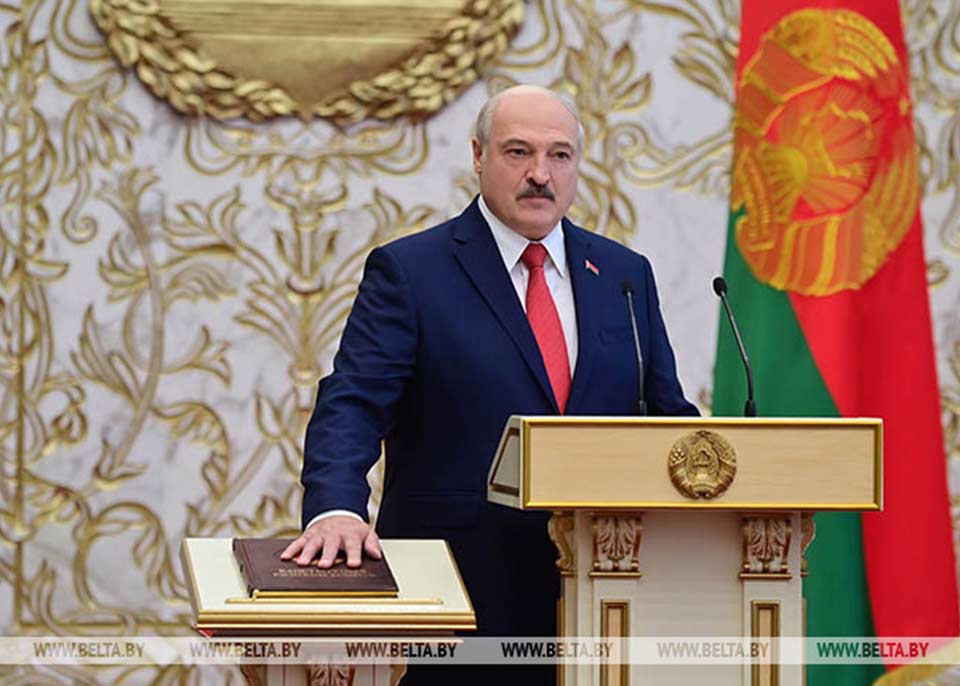 Alexander Lukashenko inaugurated in Minsk 
Alexander Lukashenko has assumed his sixth term of office in an inauguration ceremony in Minsk. As the state agency Belta reports, the inauguration has held at the Independence Palace. Earlier, law enforcement officers were mobilized near the palace.
On September 22, Nexta TV reported that in a bid to avoid protest rallies, inauguration ceremony could be held 'secretly.'
According to Russian media outlets, up to 100 people attended Lukashenko's inauguration, including Belarusian officials, media executives.
The Central Election Commission of Belarus said it was not aware of the inauguration.
The presidential election was held in Belarus on August 9. According to official data, Alexander Lukashenko won 80% of the vote.
Since August 9, mass protests against the official results have been underway.