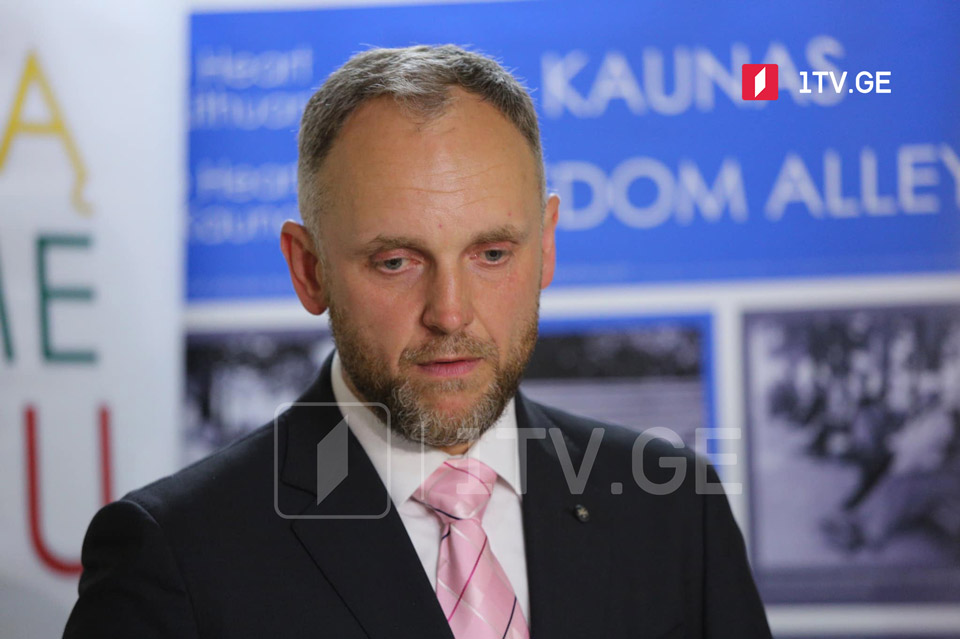 Belarus's Lukashenko not legitimate president for Lithuania, Ambassador Kalindra says
Lithuanian Ambassador to Georgia Andrius Kalindra said that Lithuania condemns Alexander Lukashenko's visit to occupied Abkhazia, adding that the country does not recognize Lukashenkos as a legitimate president.
"Yesterday's brutal breach of Georgia's territorial integrity and sovereignty by Lukashenko is another proof that Belarus, together with Russia, are joining efforts and disrespect towards the UN Charter, one of the key principles – territorial integrity and sovereignty," the Ambassador stated.
He went on to say that many stakeholders in Georgia, Lithuania and other countries condemned this visit.
"Lithuania does not recognize Lukashenko as the legitimate president of Belarus. That's why, in our sense, this is the regime's representative who entered the territory of Abkhazia, which definitely belongs to Georgia," Andrius Kalindra stated.
Belarus President Alexander Lukashenko arrived in occupied Abkhazia and met with its de facto leader Aslan Bzhania in Bichvinta on September 28. Georgian Foreign Ministry summoned the Ambassador of Belarus to Georgia following the visit.