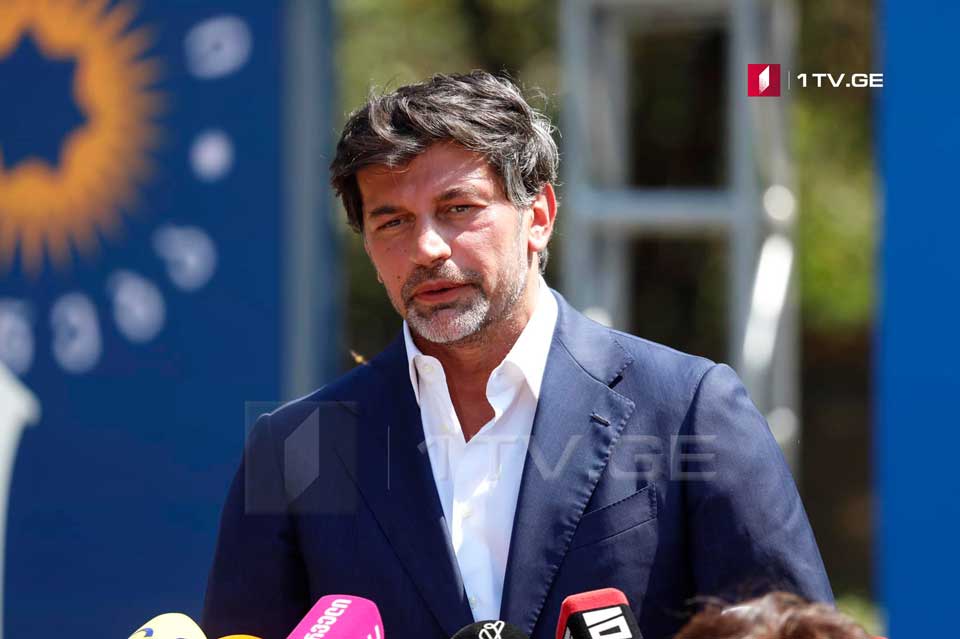 Tbilisi Mayor – Issue of Davit Gareji is Georgia's domestic affair and its politicizing is unacceptable
Kakha Kaladze, Tbilisi Mayor commented about the fact of detention of two persons over Davit Gareji monastery complex case and said that, unfortunately, the fact contained the signs of selling the land of the country by Georgian citizens.
According to Kaladze, the issue represented Georgia's domestic affair and its politicizing was unacceptable. Kaladze made this statement for the attention of opponents to evade all kinds of provocations
According to Tbilisi Mayor, consideration of the issue in context of Georgia-Azerbaijan relations was damaging.
"Any such attempt would be lustration of anti-governmental purposes and will be evaluated as a step against Georgia's interests. Azerbaijan is our strategic partner and friend country, and I am sure that the final decision about the border will be made by consideration of interests of both sides," Kaladze claimed.
As part of the ongoing investigation into the case of David Gareji, Prosecutor's Office of Georgia has arrested two persons — Iveri Melashvili, an employee of Foreign Ministry and Natalia Ilichova, officer of Ministry of Internal Affairs.
The Investigative Division of the General Prosecutor's Office of Georgia is investigating a criminal case on the fact of taking action to transfer a part of the territory of Georgia to a foreign country on the grounds of a crime under the first part of Article 308 of the Criminal Code of Georgia.
The investigation was launched on August 17, 2020, based on written information received from the Ministry of Defense of Georgia regarding the activities of the Government Commission on Delimitation and Demarcation of State Borders of Georgia. According to the information received from the Ministry of Defense, the Commission illegally agreed on certain sections of the state border between Azerbaijan and Azerbaijan, to the detriment of the territorial interests of our country.
At this stage, the investigation is studying, among other issues, the legitimacy of the actions of individual experts of the Georgian Government Commission involved in the delimitation of the Georgian-Azerbaijani state border.