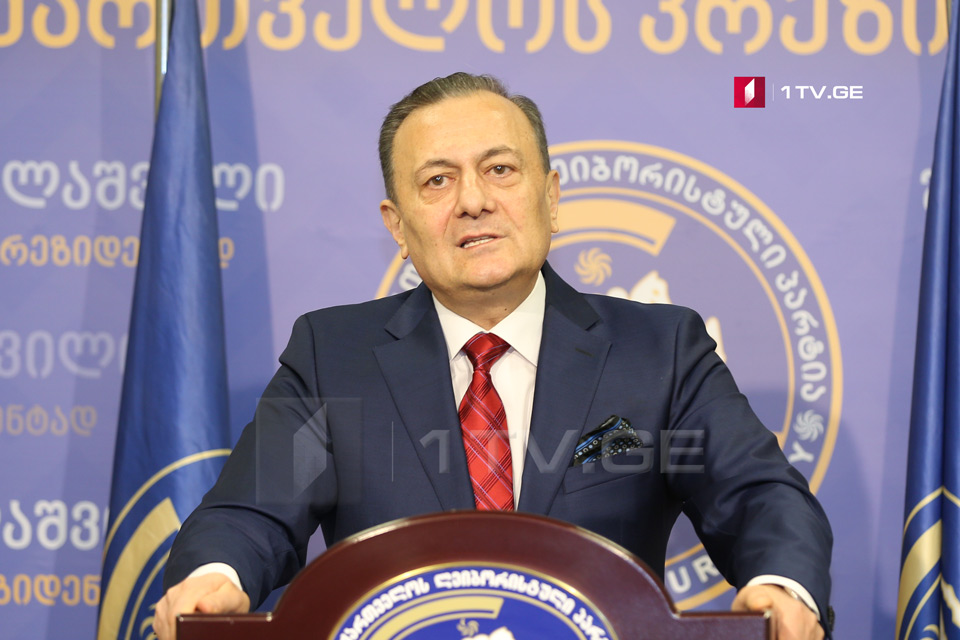 Shalva Natelashvili says Hubert Knirsch should leave Georgia
"Hubert Knirsch should leave Georgia as he is not the German ambassador, but Berlin representative at the royal court of Bidzina Ivanishvili," said the leader of the Labor Party Shalva Natelashvili.
Natelashvili noted that before leaving "the Ambassador of Germany to Georgia, H.E. Hubert Knirsch should apologize for watching the developments frigidly on June 20 and then justifying the government."
"He should apologize for justifying Russian aggression in his statements, it turns out that it was Georgia's fault.

He also has to apologize for refuting the theses of the agreement on the release of the prisoners," Natelashvili stressed.