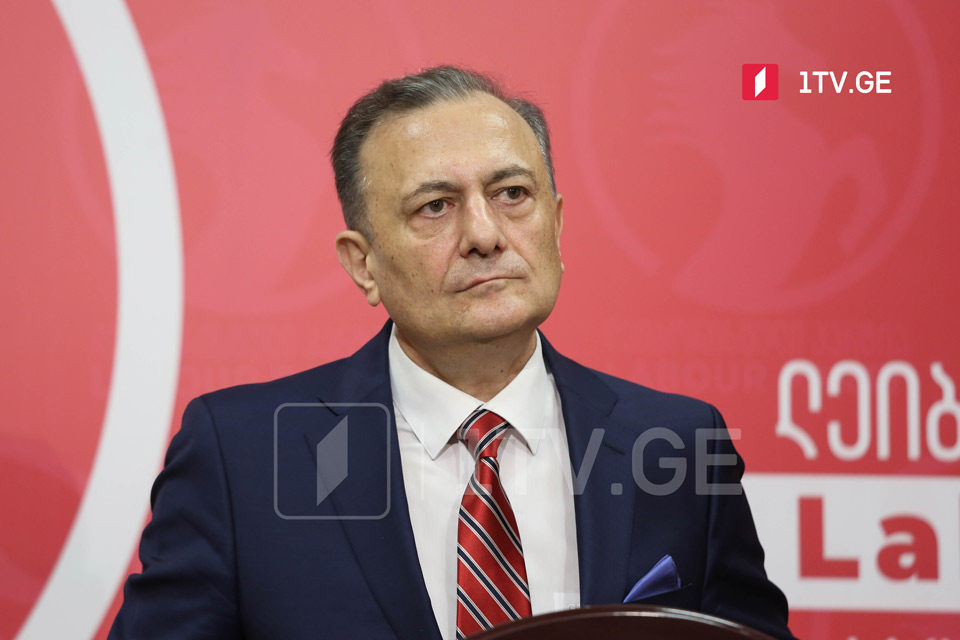 Labor Party leader urges UNM MPs to leave parliament
Labor Party leader Shalva Natelashvili urges MPs of the United National Movement (UNM) party to leave the parliament.
He believes that by accepting MP mandates, the UNM party representatives "rescued" the Georgian Dream government.
According to Natelashvili, the UNM party has its elected leader and there is no need to make "so much ado."
Answering the question on possible splitting the party, the Labor Party leader said that the party dissolved when it admitted the Russian oligarch's coming into power.
"The party will dissolve by all means. The lost side will leave the party and another episode is ahead. However, it was not high time for this to happen.
We need to concentrate forces to get rid of oligarch Ivanishvili. Unfortunately, I have the impression that the opposition chooses the strategy of winning time to somehow live till 2024 parliamentary elections," he said.