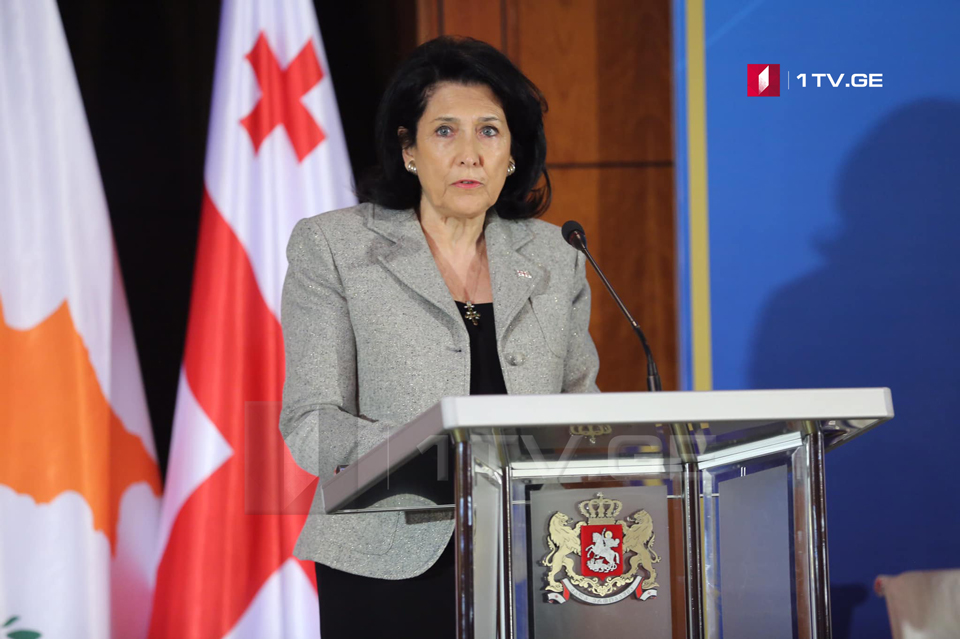 Salome Zurabishvili says if Prosecutor's Office investigate Shakarashvili case, process will go faster
"I did not know there were so many investigators in Georgia. I am not an investigator and I am not going to become one. If we let the Prosecutor's Office investigate the case, the process would go faster," Georgian President Salome Zurabishvili said when commenting on the death of 19-year-old footballer Giorgi Shakarashvili.
President pointed out that "group violence is unacceptable and non-Georgian."
"I do not recognize aggressive, group violence against a person. This is very intolerable, non-Georgian and I think we should go back to our values," the president stated.
Zurabishvili added that "even higher level of courage is a confession of guilt."
"Let us all contemplate this and bring up our young people according to these values," Salome Zurabishvili said.