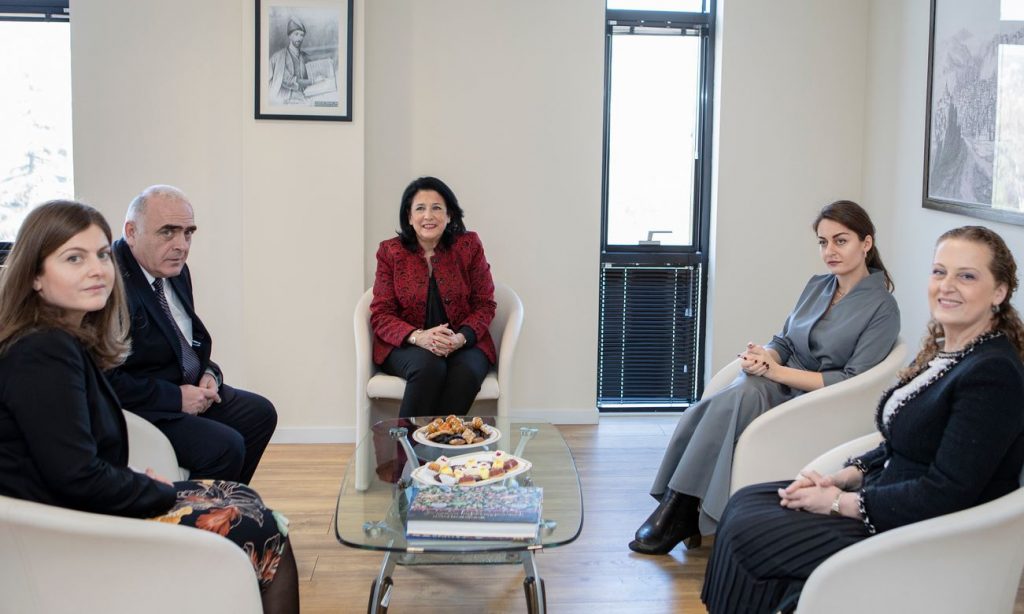 Salome Zurabishvili hosted doctor Vazha Gaprindashvili's family
The President of Georgia, Salome Zurabishvili hosted the family of Doctor Vazha Gaprindashvili, released from the illegal imprisonment of the occupational regime, at the Orbeliani Palace today.
According to the Georgian President's press office, Salome Zurabishvili congratulated the doctor and his family on the coming New Year and Christmas and wished them the success in their endeavours.
At the meeting, the President emphasized the importance of the involvement of the international community and thanked all those who contributed to the release of doctor  Vazha Gaprindashvili.
Georgian Doctor Vazha Gaprindashvili was released by the occupational regime on December 28.
The occupied Tskhinvali court sentenced Vazha Gaprindashvili to one year and nine-months to prison during the trial on December 20.
Tbilisi-based doctor Vazha Gaprindashvili was illegally detained by Russian occupation forces near the occupation line with Akhalgori Municipality on November 9. He was charged for having violated the so-called border illegally.