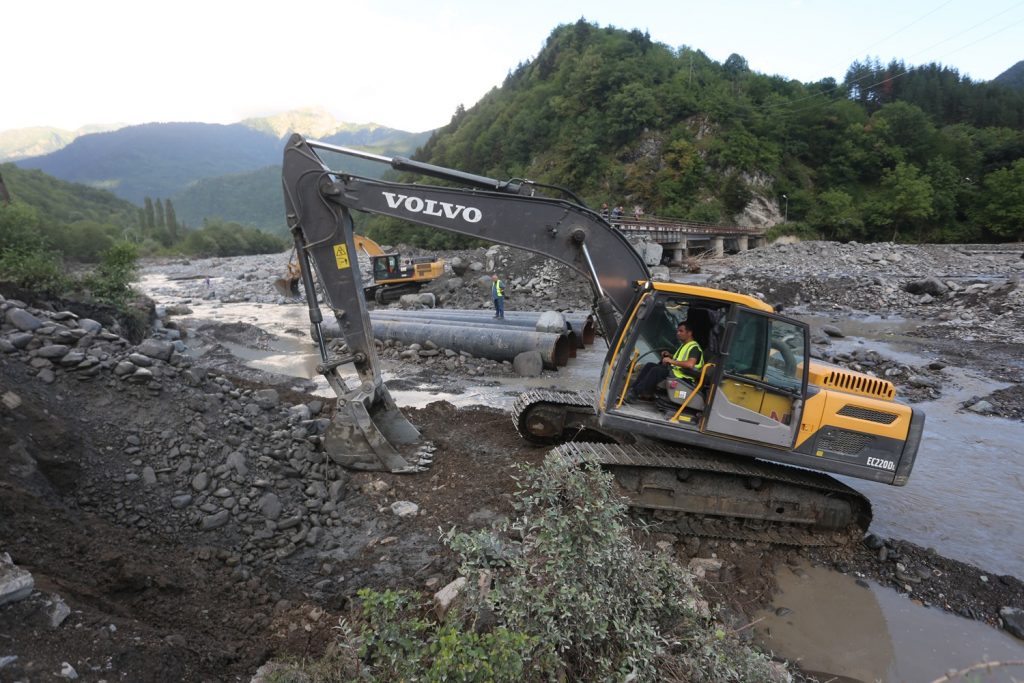 Roads Department - Traffic with 7 villages in Racha has been restored, 5 villages remain without roadway
Reconstruction works continue in disaster-hit and flooded Racha region of Georgia. According to Roads Department, the traffic with 7 villages has been restored while 5 villages remain without roadway.
The works are intensively ongoing to turn the river back to its river-bed in Oni Municipality, where the temporary bridges are being set up in order to enable the traffic movement.
The Road Department also notes that the electricity has been restored in 11 villages. In addition, "Magti" cellular communications have also been restored throughout the flood zone. Helicopters remain involved in facilitating the mobility of people and food supply process.