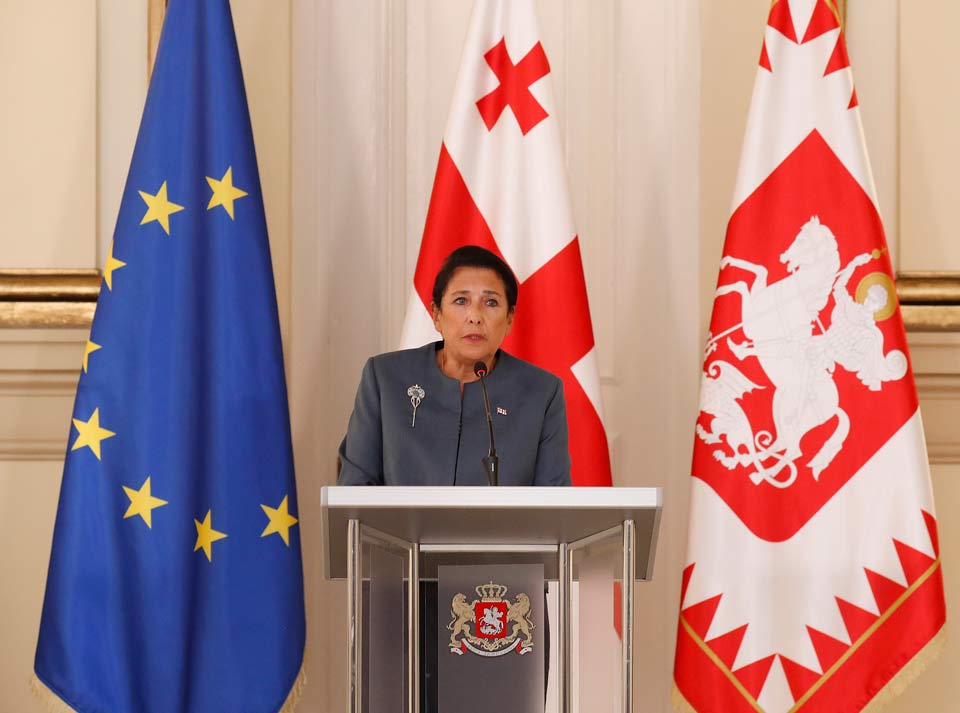 President: Postponement of elections not to benefit country's stability
Postponement of the local elections will not benefit the country's stability, Georgian President Salome Zourabichvili said in a statement on the occasion of St. Mary's Day.
According to President taking appropriate measures at polling stations is possible to ensure elections holding in a safe environment.
"I am asked what I think about the elections. The answer is simple: here, too, it depends on us how responsible we are in this matter. I think the postponement of the elections will not help the stability of the country, and as we did in 2020, it should be possible to take appropriate measures today to ensure that all safety norms at the polling station are observed.
However, the situation will dictate the decision if we cannot maintain the tendency towards stability, which is observed in recent days. The high rate of vaccination should not be slowed down, we should all show civic responsibility and I believe that we will be able to hold elections and start schools. Both are in our hands!", President said.
Local elections are scheduled for October 2 in Georgia. The Public Defender initiated postponement of the elections amid the worsened epidemiological situation in the country one week ago.