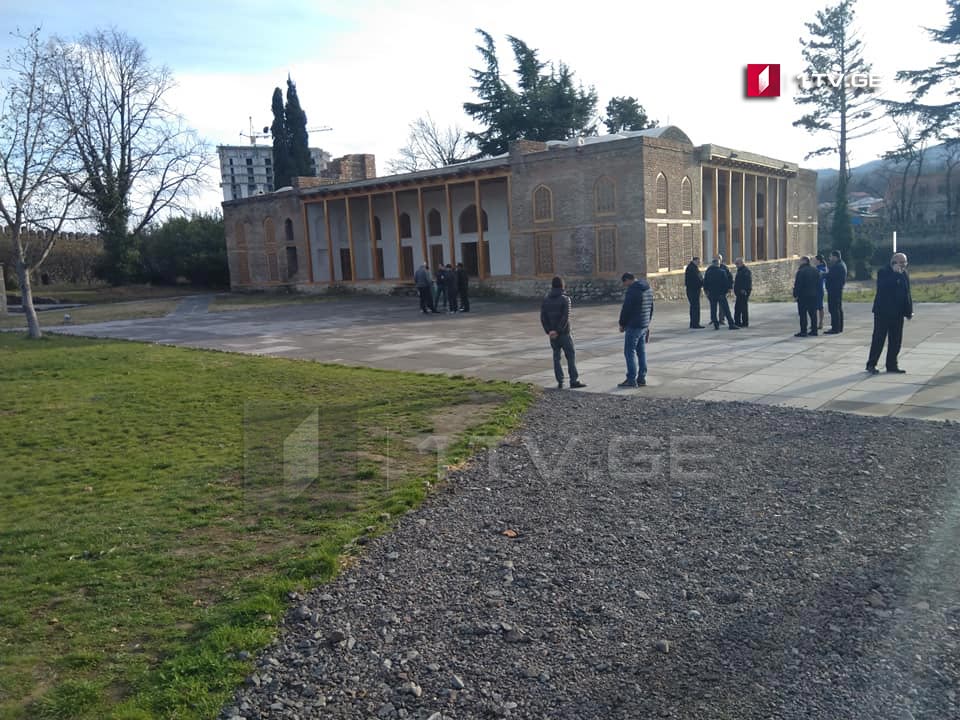 Preparations for President's inauguration ceremony has been launched
The members of the organizational commission for the inauguration ceremony set up by the order of Prime Minister, representatives of the State Security Service and the Defense Ministry arrived at the Palace of King Erekle II, located in Telavi town of Kakheti region.
Members of the organizational group are viewing the inside perimeter and the yard of the Palace.
The group member, artist Tamar Potskhishvili says that after viewing the territory the working process will be launched, graphs and sketches will be created. According to the artist, historical environment, nature and Georgian elements will be taken into account.
The inauguration of President-elect Salome Zurabishvili will be held on December 16 in the eastern Georgian town of Telavi, the administrative capital of Kakheti region.
Leave comment