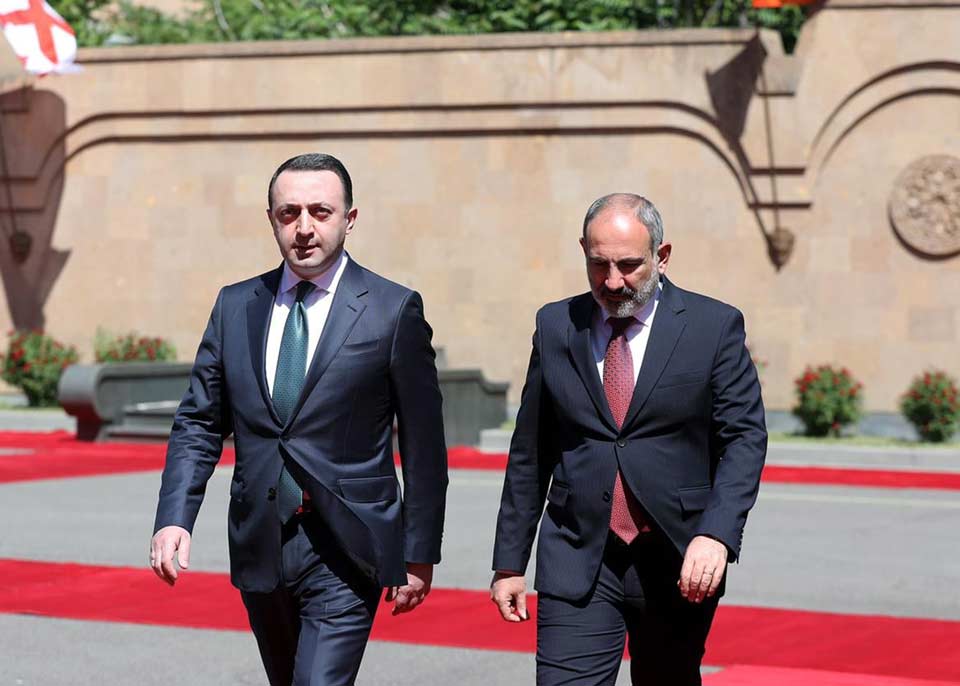 PM Garibashvili congratulates Armenia's Pashinyan on snap election results
Georgian Prime Minister Irakli Garibashvili congratulated acting Armenian Prime Minister Nikol Pashinyan on winning snap parliamentary elections.
"I extend warmest congratulations to Armenian PM Nikol Pashinyan on handling successful elections and victory of Civil Contract Party according to the preliminary results. I wish all success ahead. I look forward to working closely with the new Armenian Government," Irakli Garibashvili tweeted.
According to snap parliamentary elections early results, three political forces – Nikol Pashinyan's Civil Contract party, the former President Robert Kocharyan's bloc and a bloc affiliated with another former president Serzh Sargsyan, are likely to take up seats in the Armenian parliament.
PM Pashinyan called snap parliamentary elections following protests over Armenia's defeat in a war with Azerbaijan last year.
I extend warmest congratulations to 🇦🇲 PM @NikolPashinyan on handling succesful elections & victory of #CivilContractParty according to the preliminary results. I wish all success ahead. I look forward to working closely with new 🇦🇲 Government.

— Irakli Garibashvili (@GharibashviliGe) June 21, 2021