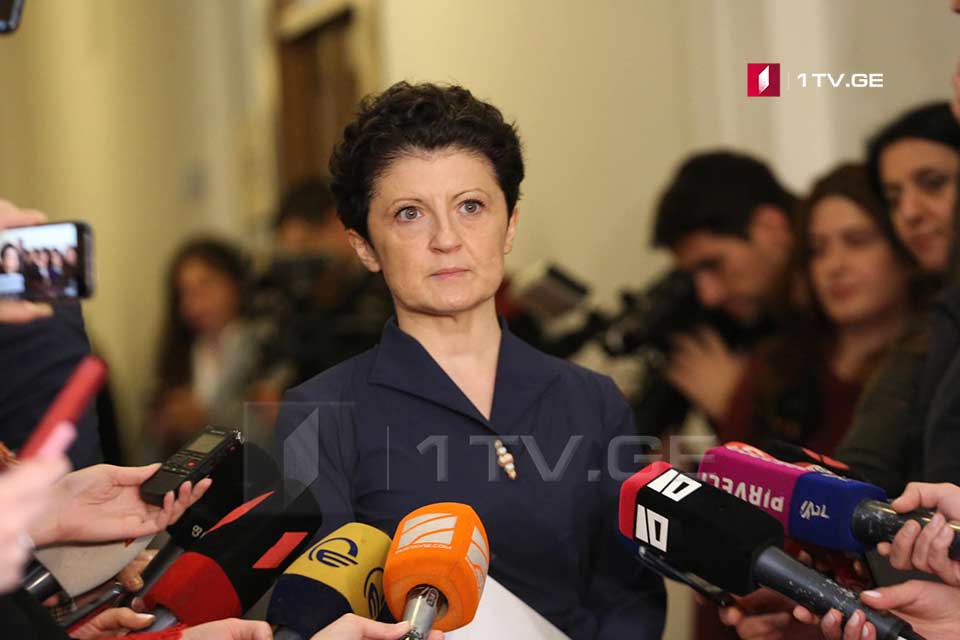 MP Tsulukiani wishes to discuss EU Ambassador's statement at parliament
Chairwoman of the Education Parliamentary Committee Tea Tsulukiani commented on the EU Ambassador Carl Hartzell's statement regarding herself.
"I would like to host Ambassador Hartzell in the Georgian parliament to discuss his statement about me (a member of Georgian parliament)," Tea Tsulukiani stated.
EU Ambassador evaluated disclosure of the private phone number of Mtavari Arkhi's Director Nika Gvaramia by MP Tea Tsulukiani as an unpleasant surprise.
"Well, I have to be cautious, but at the same time, I can be very open to tell you when I saw this yesterday, I found it a very unpleasant surprise. We all know the right to privacy is a fundamental issue, and I find this unethical whether this goes beyond my own reflections, it is not for me to judge," Carl Hartzell declared.
EU Ambassador also added that he knows that the State Inspector is looking at this from the data protection view.