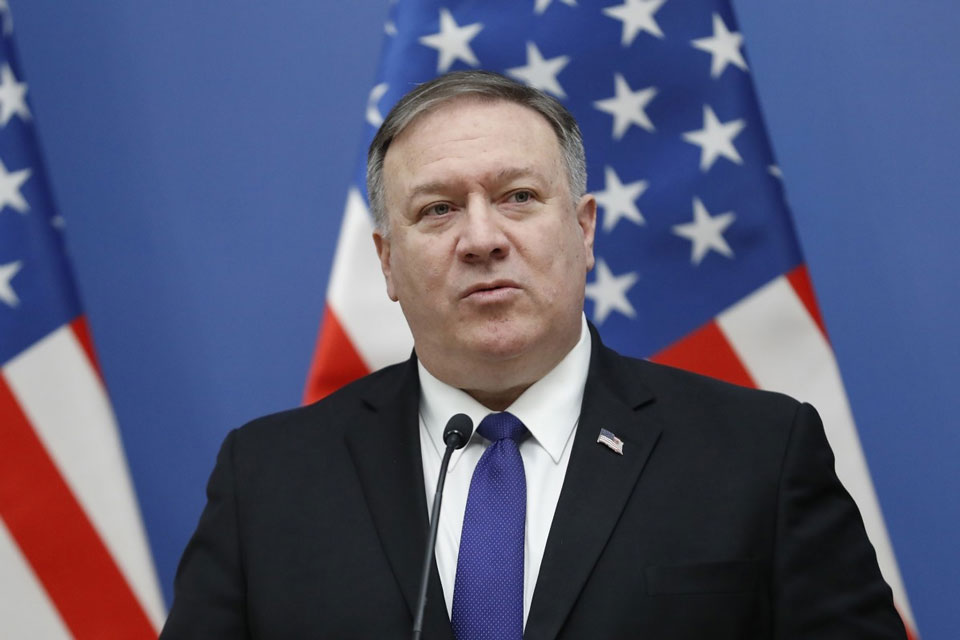 Mike Pompeo: United States Condemns Russian Cyber Attack against Georgia
The United States Condemns Russian Cyber Attack against the Country of Georgia, –  U.S. Secretary of State Mike Pompeo released a statement.
"On October 28, 2019, the Russian General Staff Main Intelligence Directorate (GRU) Main Center for Special Technologies (GTsST, also known as Unit 74455 and Sandworm) carried out a widespread disruptive cyber attack against the country of Georgia.  The incident, which directly affected the Georgian population, disrupted operations of several thousand Georgian government and privately-run websites and interrupted the broadcast of at least two major television stations.  This action contradicts Russia's attempts to claim it is a responsible actor in cyberspace and demonstrates a continuing pattern of reckless Russian GRU cyber operations against a number of countries.  These operations aim to sow division, create insecurity, and undermine democratic institutions", – the statement reads.
The United States calls on Russia to cease this behavior in Georgia and elsewhere.
"The stability of cyberspace depends on the responsible behavior of nations.  We, together with the international community, will continue our efforts to uphold an international framework of responsible state behavior in cyberspace.
We also pledge our support to Georgia and its people in enhancing their cybersecurity and countering malicious cyber actors.  We will offer additional capacity building and technical assistance to help strengthen Georgia's public institutions and improve its ability to protect itself from these kinds of activities" – the statement reads.
Georgian Foreign Ministry announced today that the cyber-attack of 28 October, 2019 against Georgian websites was planned and carried out by the Main Division of the General Staff of the Armed Forces of the Russian Federation.
A large scale cyber-attack knocked out several thousand web-sites in Georgia including the official website of Georgian Public Broadcaster on October 28, 2019.  In many cases, website home pages were replaced with an image of former President of Georgia Mikheil Saakashvili, and the caption "I'll be back".
The Ministry of Internal Affairs of Georgia launched an investigation into the case under Articles 284 and 286, which implies to unauthorised access to the computer system and handling of computer data and/or computer systems.