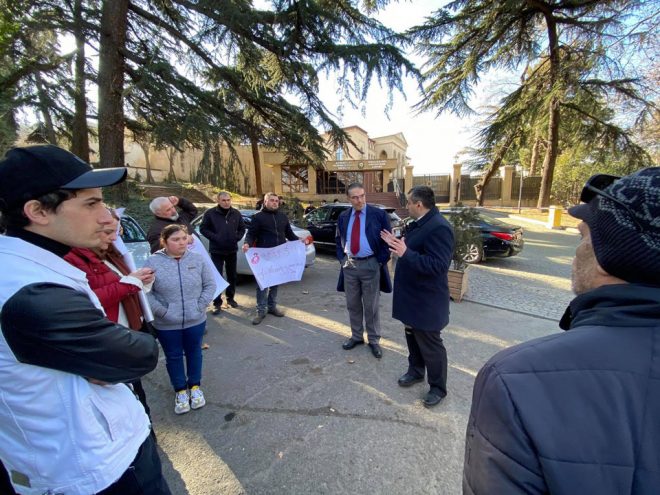 Members of Davit Gareji Protection Committee hold protest
Members of Davit Gareji Protection Committee held a protest at Azerbaijani Embassy in Tbilisi. Protesters demanded withdrawal of Azerbaijani soldiers from the territory of Davit Gareji, a rock-hewn Georgian Orthodox monastery complex located in eastern Kakheti region of Georgia. They also left a letter addressed to President Ilham Aliyev with this demand.
Nikoloz Mzhavanadze, the protest's organizer claimed that Azerbaijani soldiers have held the monastery complex occupied for one year not allowing the believers inside the territory.
Mzhavanadze said that the agreement reached between President of Azerbaijan and Georgian Prime Minister also remained unfulfilled. The agreement envisages admission of church persons into the monastery complex.