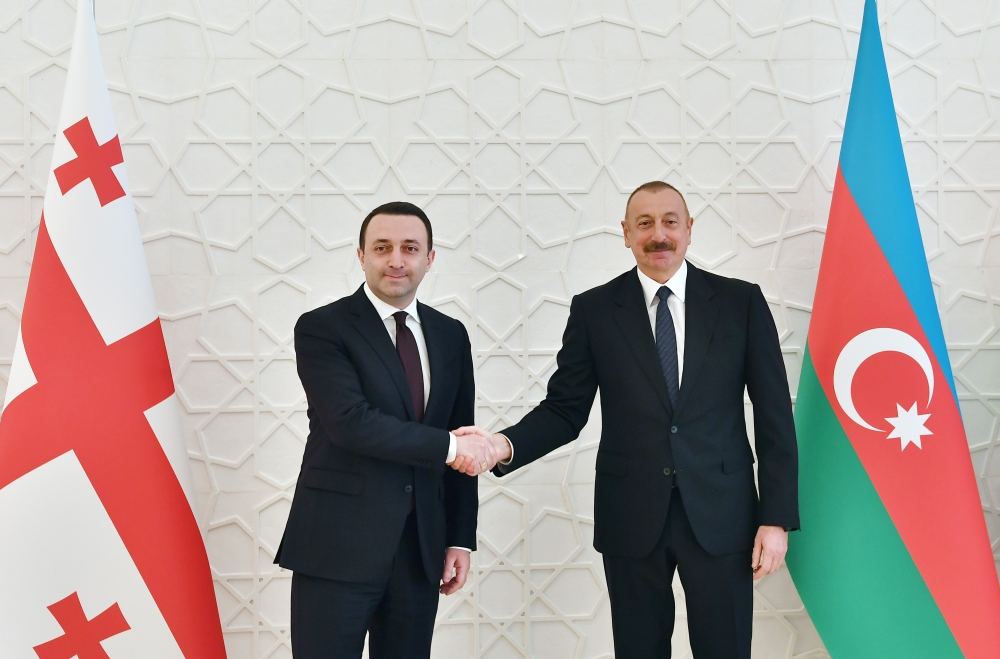 PM Garibashvili discusses David Gareji issue with President Aliyev, agree to continue dialogue
Georgian Prime Minister Irakli Garibashvili summed up his visit to Azerbaijan. He said his meeting with the President of Azerbaijan Ilham Aliyev was productive.
Irakli Garibashvili said the Davit Gareji issue was also addressed that the parties agreed to continue the accelerated dialogue.
"I wish to say, first of all, that my meeting with President Aliyev was very productive. We discussed many topics, including our strategic partnership. You may well be aware that we have been enjoying very productive cooperation over many years. We are motivated to implement more projects together. We also discussed the current situation in the region, including the security agenda. Practically, we touched upon every topic related to our two countries. We also discussed the issue of David Gareji. We agreed that dialogue would continue and accelerate and resolve the issue very soon in a way that fits our brotherhood and friendship. Commissions will continue work very soon. Other details will be available later," noted the Prime Minister of Georgia.
Irakli Garibashvili also informed that meetings were held with a Speaker of the Parliament and Prime Minister of the Republic of Azerbaijan to discuss economic cooperation and intensification of work towards investments.
"I had a meeting with the Speaker of Parliament, followed by a meeting with Azerbaijani Prime Minister. Inter alia, we discussed economic cooperation, ways to intensify work towards investments, especially after the pandemic. You may well be aware that COVID has heavily affected our economies. The entire world suffered. We also spoke about tourism. Over 1.5 million visitors arrived in Georgia from Azerbaijan in 2019 and it was a record-high indicator," Garibashvili noted.
Georgian PM pledged Azerbaijani President and his government for a warm welcome.
"We are completing our visit today on a very high note. I wish to express my gratitude to President Aliyev and his government, everyone, for such a warm welcome. I invited the President to Georgia. He has not been to Tbilisi for quite a while due to the developments in recent years. He promised to visit Tbilisi, and we will continue cooperation on further more significant projects," stated Georgian PM.