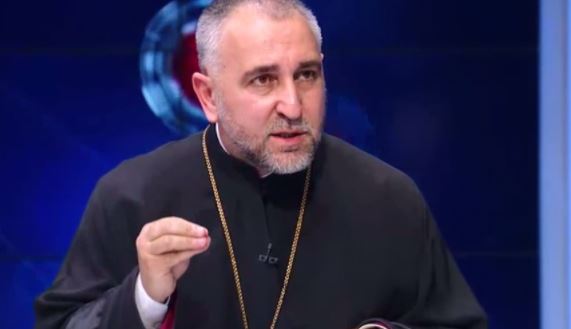 Priest Giorgi Zviadadze urges government to be careful during negotiations with Azerbaijan
Priest Giorgi Zviadadze urges the Georgian government to be careful during negotiations with the strategic partner Azerbaijan in Davit Gareji rock monastery complex case.
The priest said he believed that the government would do its best that the territory, which is part of Georgia, officially becomes part of the country.
"During negotiations, the Georgian government has to take into consideration that Davit Gareji is part of Georgia's identity, spirit and culture. All the rest is the work of specialists, scientists," Giorgi Zviadadze claimed.
The Holy Synod said in its judgment published on February 12 that it hoped the delimitation process would proceed so that historic territories, which legally and cartographically belong to Georgia, are not be violated.