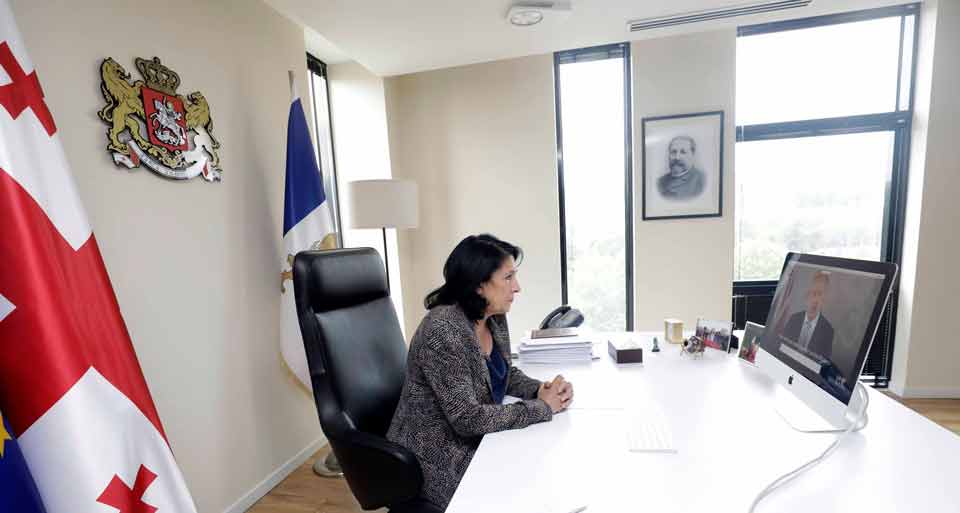 Georgian President participates in the UN high-level event on COVID-19 pandemic
The President of Georgia Salome Zurabishvili is participating in the UN High-Level Event on Financing for Development in the Era of COVID-19 and Beyond.
The world leaders are discussing overcoming the economic crisis caused by COVID-19 pandemic and the need for international solidarity in this process.
According to the Press Service of the President of Georgia, Salome Zurabishvili is about to deliver a speech.