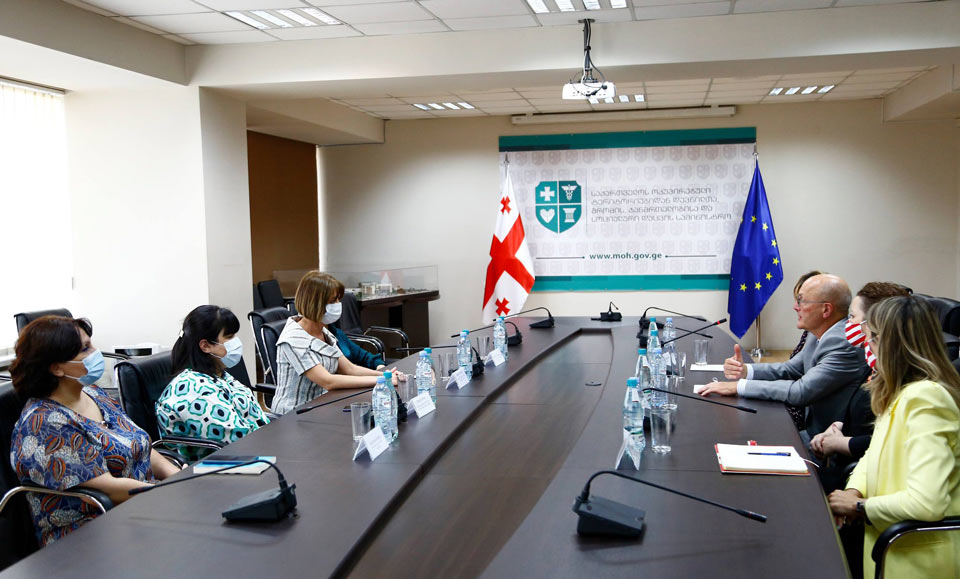 Georgian Health Minister meets CDC Regional Director
Georgian Health Minister Ekaterine Tikarade met with the CDC Regional Director for Central Asia Charles Vitek on Wednesday.
Responding to a pandemic, revving up the vaccination pace and the Hepatitis C Elimination Program were in focus, the Health Ministry reported.
Charles Vitek said vaccination is the key to prevent the spread of coronavirus variants.
"We also discussed the vaccine donation process. More details will come shortly," Vitek added.
As of today, 242,451 people got the coronavirus vaccine in Georgia.