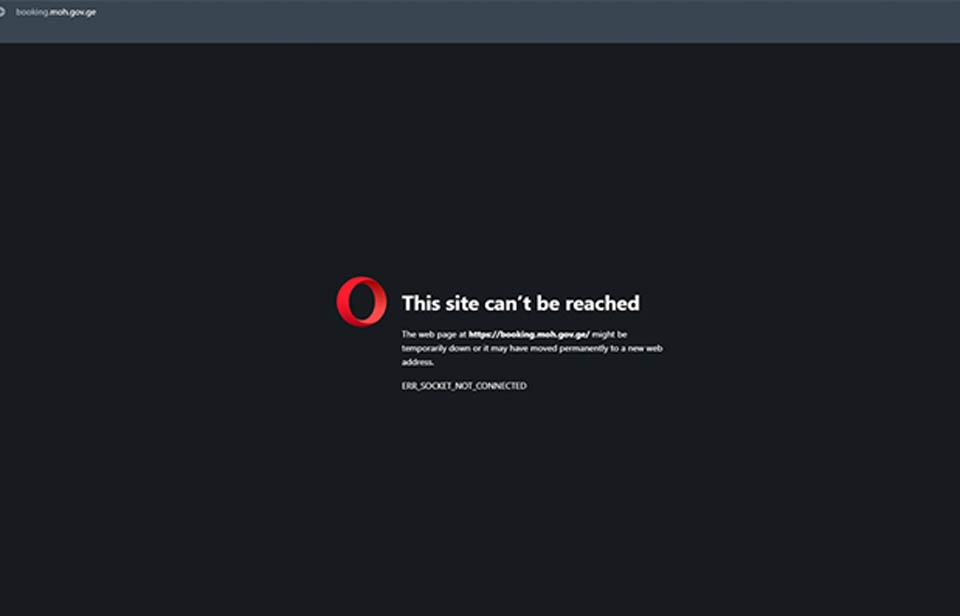 Georgian Health Minister apologises for vaccine portal crush
Georgian Health Minister Ekaterine Tikaradze apologised to citizens for the vaccine portal crush.
The jab booking website runs with delays due to extremely high traffic, Minister said, hoping for the issue to be fixed shortly.
Georgia's COVID-19 vaccine appointment portal temporarily crashed an hour ago as long-waited 28,000 doses of the Pfizer jab entered the country, and citizens became eligible to schedule a shot today, from 3 pm.
Vaccination with Pfizer will kick off on July 16.