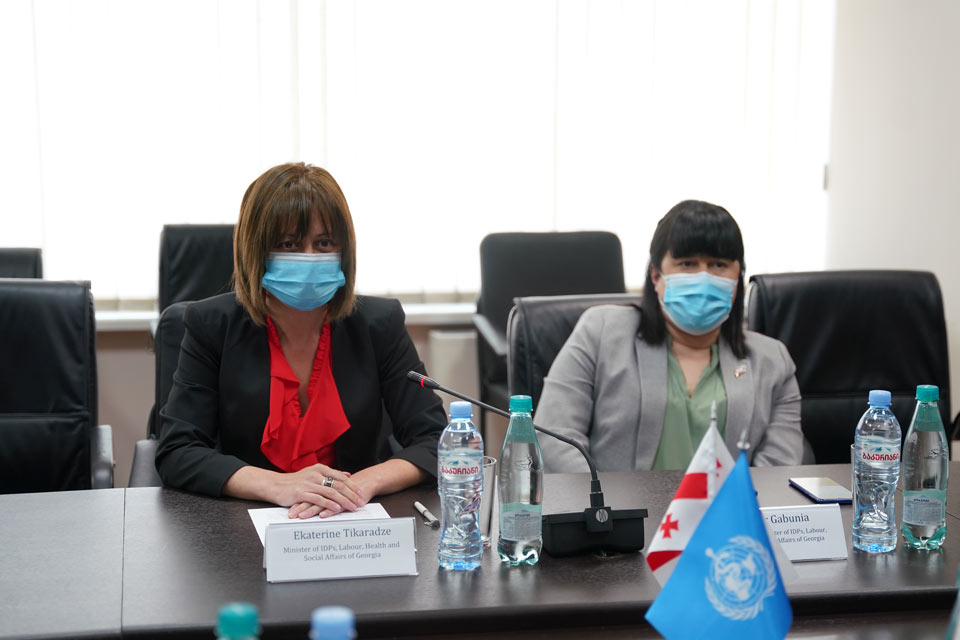 Georgian Health Minister meets WHO representatives 
Georgian Health Minister Ekaterine Tikaradze and Deputy Health Minister Tamar Gabunia held a meeting with the Programme Manager of the WHO Vaccine-preventable Diseases and Immunization Division, Siddhartha Datta, and WHO Representative and Head of WHO Country Office Georgia, Silviu Domente.
The parties discussed vaccination-related issues. The Health Minister briefed the representatives of the World Health Organization on the progress of immunization in the country. They also talked about cooperation issues in the field of healthcare and reviewed plans, the press service of the Ministry reported.
"The immunization program is paramount and Georgia is a good example in this regard," Siddhartha Datta noted.
The Ministry of Health added that with the active support of the World Health Organization, 1.4 million doses of the coronavirus vaccine are planned to be purchased under the COVAX platform.