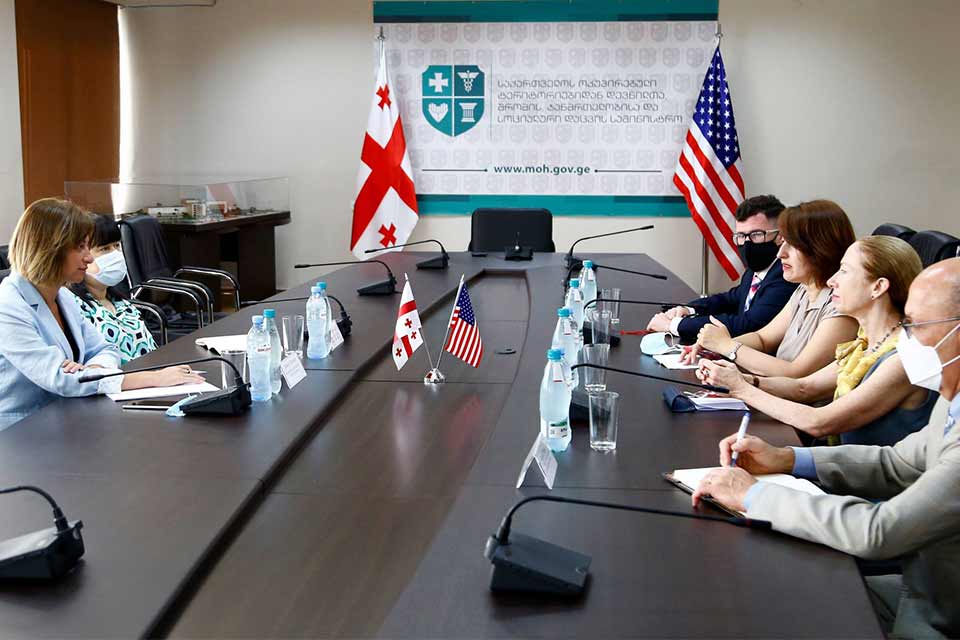 Health Minister, US Ambassador discuss vaccination process in Georgia
Georgian Health Minister Ekaterine Tikaradze met with US Ambassador to Georgia Kelly Degnan on Monday.
The vaccination process in Georgia was in fucus, Health Ministry reported.
"The United States is very pleased to be able to donate COVID vaccines to help the people of Georgia. My meeting today with Minister Tikaradze was to discuss the logistics," said the Ambassador following the meeting.
"It is quite complicated, and we are in very close coordination with the Ministry of Health to ensure that the vaccines can get here as quickly as possible, and also to assist with the campaign for ensuring that Georgians can receive the vaccine," Kelly Degnan underscored.
US Ambassador said, "it is extremely important that all of us are vaccinated as quickly as possible."
"As we have seen around the world, vaccination is what is allowing us to open up our economies, to allow children to go back to school and people to go back to work. It is very important to take advantage of this opportunity and I hope that Georgians will respond, once the vaccine is here, by going out and getting vaccinated," Kelly Degnan noted.
Ambassador Kelly Degnan's remarks per meeting with Minister Ekaterine Tikaradzehttps://t.co/7YdIJ8lEt4

— U.S. Embassy Tbilisi (@usingeo) July 19, 2021