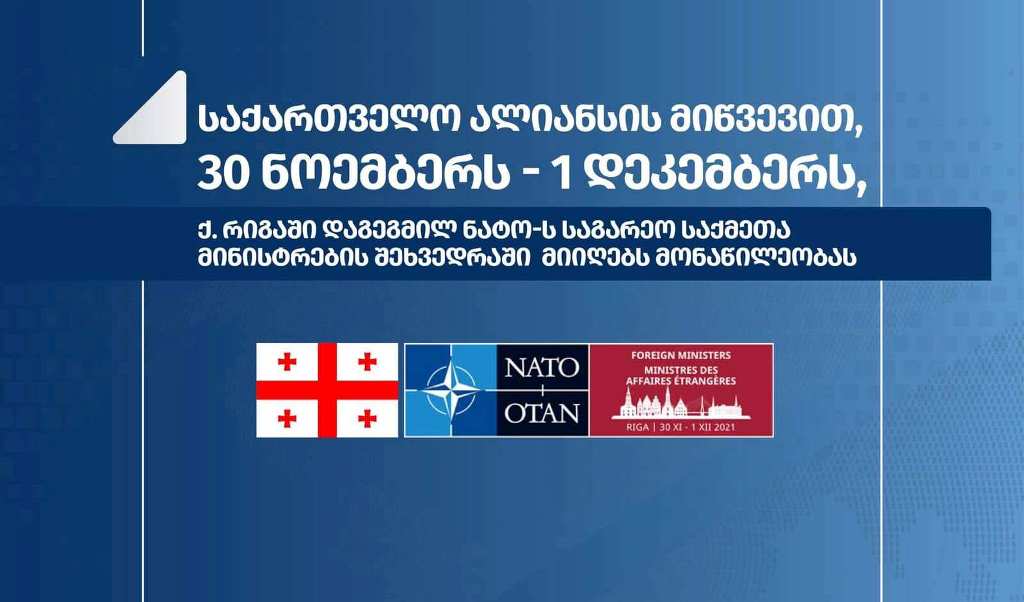 Georgian FM to attend NATO Foreign Ministers meeting in Riga
Georgian Foreign Minister David Zalkaliani will attend the meeting of NATO Foreign Ministers in Riga taking place from November 30 – December 1.
FM Zalkaliani will partake in the North Atlantic Council session, together with his Ukrainian colleague Dmytro Kuleba, and address the attendees.
One of the topics on the agenda will be the security issues in the Black Sea region and recent developments. The participants will also discuss the steps taken by Georgia and Ukraine on their path to membership in the Alliance.