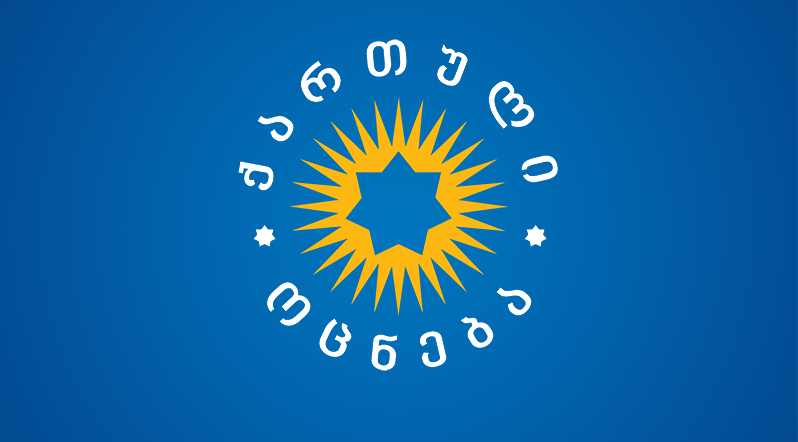 Georgian Dream statement on secret recording
The ruling Georgian Dream (GD) party echoed the TV Pirveli story about a conversation among Georgian Prime Minister Irakli Garibashvili, Head of Special State Protection Service of Georgia, Anzor Chubinidze, and Bidzina Ivanishvili's son Bera Ivanishvili.
GD said, "this is a gross fabrication of conversations between Irakli Gharibashvili, the Cartu charity fund president, and minor Bera Ivanishvili that was illegally recorded during the rule of the United National Movement (before Bidzina Ivanishvili's entry into politics)."
The ruling team believes the fake conversation contains words and phrases from dozens of recordings.
"By showing such despair, they are destroying themselves even more, as the use of such, Soviet, 'KGB' methods is absolutely immoral and unacceptable in the civilized world.

Illegal surveillance, saving and editing unlawful secret recordings, violence, murder, and many more were the UNM's methods. Georgian Dream and its leaders never did and will not do so. It seems this fabricated recording was made earlier and saved for a 'right moment.'

The OSCE/ODIHR published a very positive final report on Georgian parliamentary elections. At the same time, European Council President Charles Michel decided to mediate the government and the opposition that should have been a guarantee for the de-escalation of the process and constructive negotiations," the GD statement reads.
GD believes these factors and the aim to disrupt the talks led them to publish the fabricated conversation.
"The radical opposition wants to use these recordings as an excuse to refuse talks. Despite their actions, the Georgian Dream will never give up its constructive stance. Therefore, we are ready to continue the dialogue, which is also called for by our international partners," the statement said.
Earlier, the opposition parties demanded the resignation of Georgian Prime Minister Irakli Garibashvili following the story. They believe the conversation contains signs of a serious organized crime.