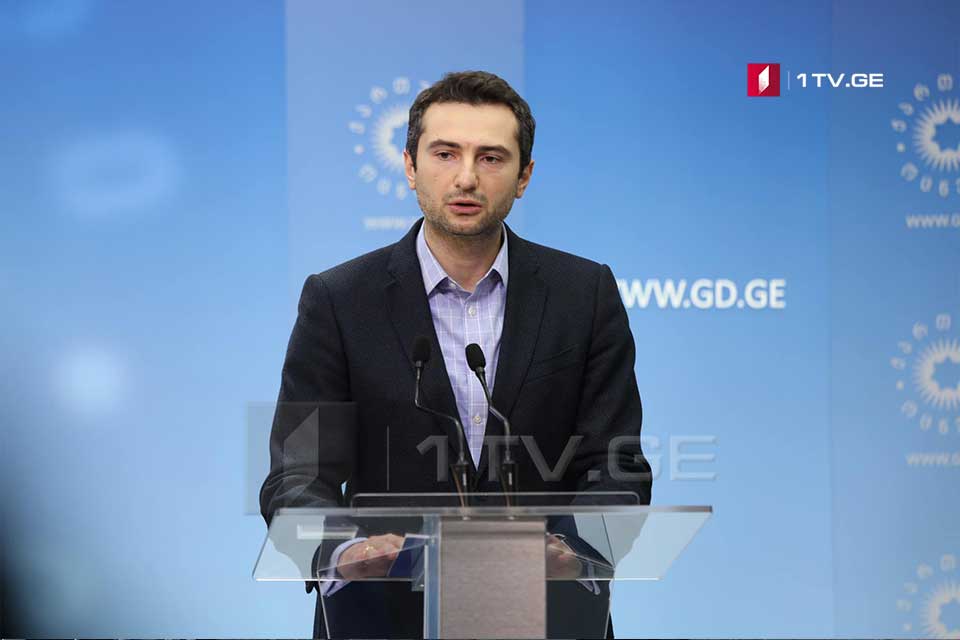 GD to nominate Kakha Kuchava as Parliament Speaker
The ruling Georgian Dream (GD) party will nominate Kakha Kuchava, current Vice Speaker, for post of Parliament Speaker. Irakli Kobakhidze, GD Chair announced about the change during the briefing after the majority meeting.
Archil Talakvadze, Parliament Speaker quit post. He said the party made the rotation decision. "Now when we have representative opposition in the parliament, I believe that my place is in the parliament hall, next to my colleagues," Talakvadze said.
The GD Chair thanked Archil Talakvadze for work. He said Talakvadze contributed a lot to the parliamentary activities and political processes in the country.