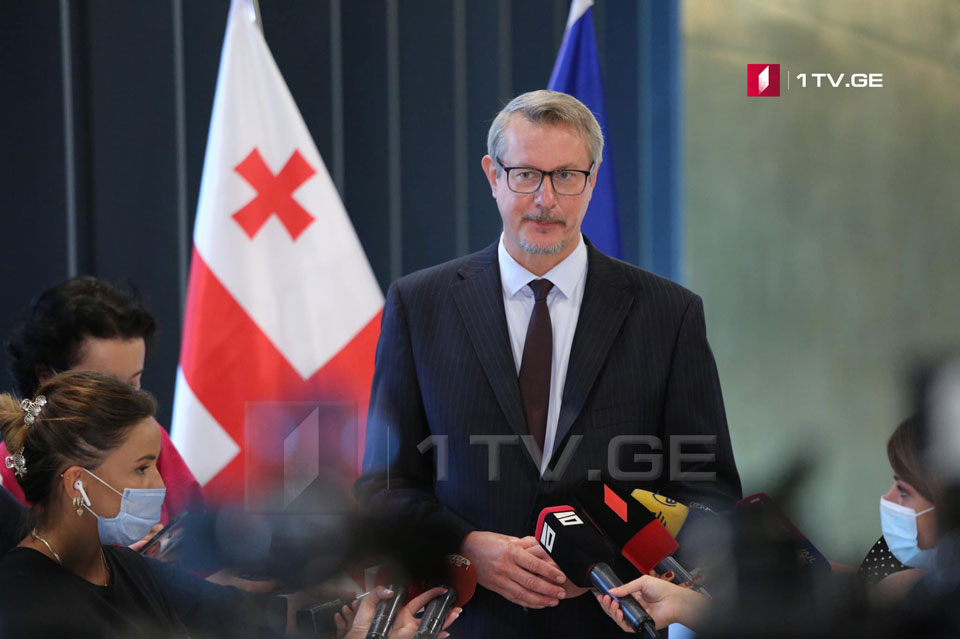 EU Ambassador: Revolutionary narrative is not something that anyone including the EU supports
"I think the revolutionary narrative is not constructive. This is not something that anyone, including the European Union, supports," EU Ambassador to Georgia Carl Hartzell told reporters.
As for street protests and demonstrations to use the opportunity of freedom of expression, the EU Ambassador said that protests should be peaceful.
"However, I hope that street protests and similar activities will not replace political dialog, which, I believe, is vital to resolve the current political crisis," Carl Hartzell said.
Nika Melia, a member of the United National Movement party, told reporters after an opposition meeting at the Labor Party office on December 18 that the opposition would start preparing for peaceful but evident protests if no new elections were appointed.